PC hollow grid sheet extrusion line
is the special equipment for extruding PC hollow grid board directly. The grid board having the strong point of smooth and cleansurface, good outlook and pressure resistance. It can be widely used in construction, package and adornment industries.
PC hollow grid sheetproduction line
can produce LDPE hollow grid board as well as agricultural and construction transparency warm keeping PP, PE, PC hollow grid board through changing the molding die.
Technique datas
Equipment type

Pushing machine

Products Width(mm)

Product thickness(mm)

Linear velocity(m/min)

Output(kg/h)

PC

PP

PE

JBDPC800

Φ90/35

1200

2-10

0.4-4

200

200

200

JBDPC1500

Φ120/35

1500

2-12

0.6-4

350

3500

350

JBDPC2100

Φ150/35

2100

2-16

0.4-4

450

450

400
Photos of
PC hollow grid sheet extrusion line

1.PC hollow grid sheet extrusion line--Extruder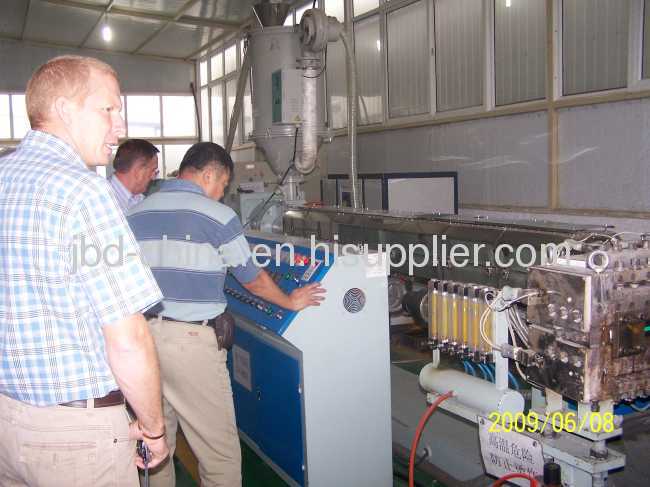 2.PC hollow grid sheet production line--Mold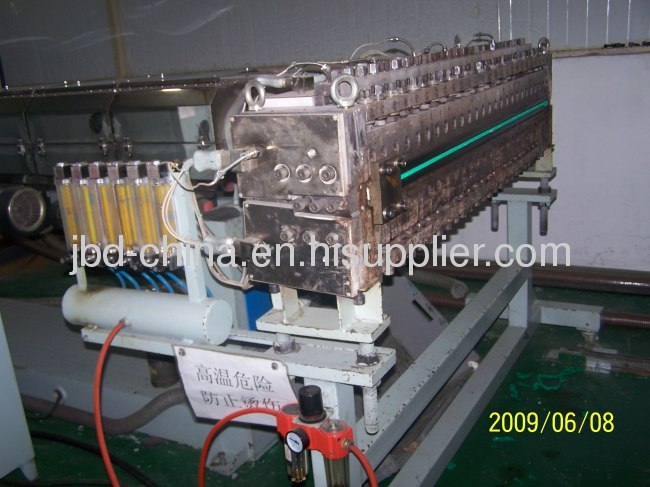 3.PC hollow grid sheet extrusion machine--Vacuum calibrating unit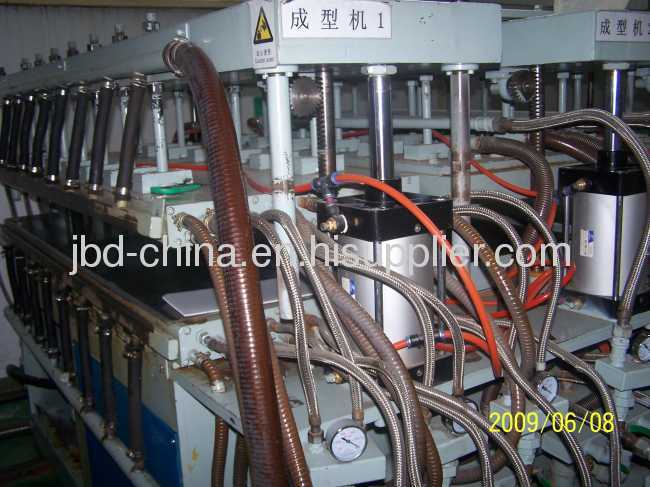 4.PC hollow grid sheet making machine--oven