TUNNEL POWDER COATING OVEN
1,Full automatic control
2,Small area occupation
3,Low energy consumption
4,customize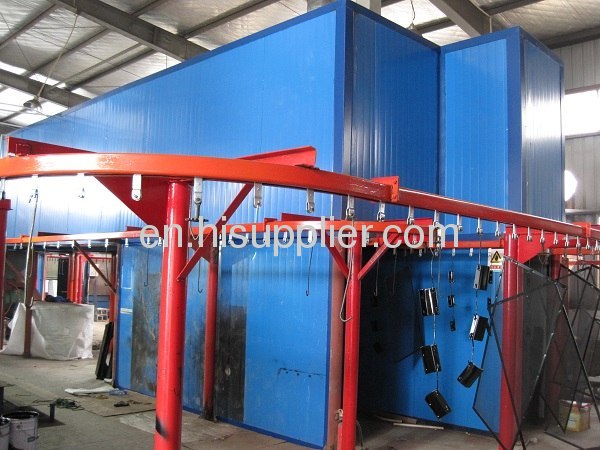 TUNNEL POWDER COATING OVEN Powder Coating Ovens with OverheadConveyor used for curing the workpiece which has been spraying duringthe powdercoating. When a thermoset powder is exposed to elevatedtemperature, itbegins to melt, flows out, and then chemically reacts toform a highermolecular weight polymer in a network-like structure.
Powder coating oven have a galvanized steel sheet on outside and steel sheet on the inside.
Structure:consist of Body,insulation, cover, heater(stainlesssteel heater withHeat Sink).use electricity to create the energy,through the circulating fan ,make the temperature in the oven to riseuniformly. Then make the temperature of workpiece to rise.
along with a built-in track to roll your powder coating racks into the ovens.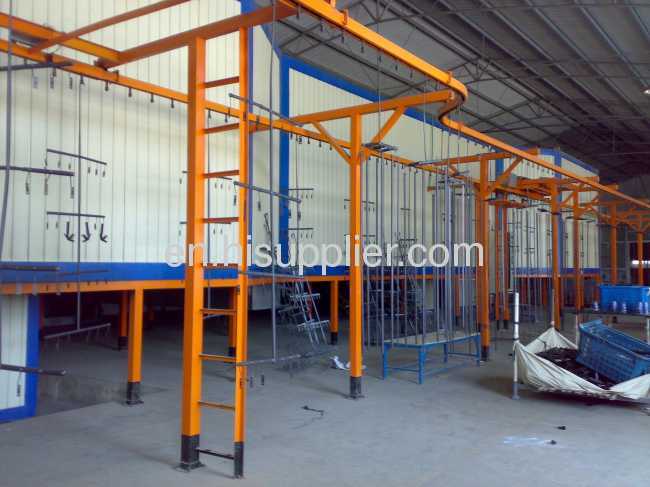 A, make sure the ground is level.
B, clean the inner of the oven, close the door.
C,make the workpieces which will to be cure ready. About half an hour.
D, Set the temperature as you required, normally for180°C-200°C.set the time you need to cure, such as 25 minutes (this willaccordingto thickness of your workpiece, if for thin,then 20mins,forthicknessabout 25mins).open the door, push the workpieces into theoven,close thedoor.
E, turn on the power switch,and then press the bottom of turn on
F,After the temperature reach to the value we setted, the time willbeginto change.(you don't need to operate, it is automatic change )
G, When hear the bell ring, press the bottom of turn off ,push out the workpiece which has been cured. Push into the next batch.
H, please lift down the the workpiece which from the oven after cured ,after it will be cooled.
We provide stock or custom-built powder coating ovens.
All oven dimensions are interior
There is a one-year warranty on all electrical componets
Please allow us 2-3 weeks to build after you placing order.