Brand:Kone
Type:KM713700G15
Elevator spare part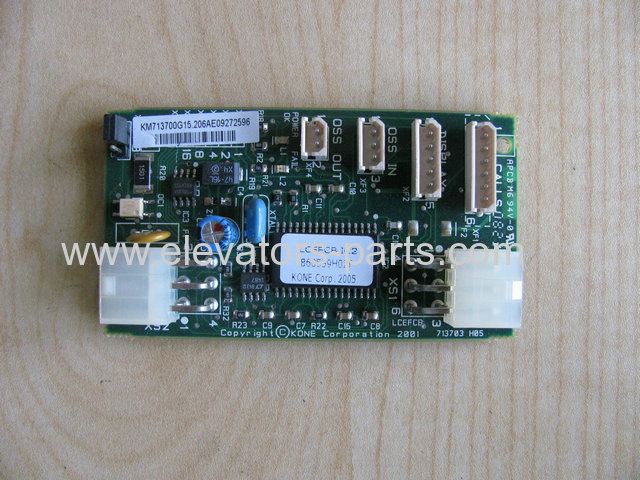 'fishplate
'floor selector
'floor stopping switch
SECONDARY SHEAVE
SLOW DOWN SWITCH
SD CAM
To the best quality of products, the most reasonable price, the most dedicated sales service for the customer service principles, hope to work with you to build a win-win platform, sincere cooperation, mutual benefit and reciprocity.

Other terms of elevator spare part:

up-peak traffic
upper terminal floor
upper zone
waiting interval
waiting time
well
well depth
well width
winding
oil buffer stroke
spring buffer stroke
comprehensive maintenance
performance guaranteed maintenance
planned maintenance
preventative maintenance
replacement maintenance
scheduled maintenance
full maintenance
floor
contract load
Package:wooden,cartons

Our company is a professional and reliable elevator spare part supplier,Kone lift spare parts KM713700G15 is one of the famous product in our company,which has a superior quality and pretty competitive price. If you have any question, please contact us. We will solve it as soon as possible.
Welcome you to enquiry.Will reply as soon as possible.