1.Technical parameters:

.Display Type: TN/Positive
.Outline Dimension: 93.86*38.1/1.1
.Viewing Angle: 6 oclock
.Operative Volt.: 3.0V
.Drive Method: Static
.Connect Manner: Pins(50)
.Operating Temp.: 0 ~50 deree
.Storage Temp.: -20~70 degree
TN LCD panel for fuel dispensers.Display For Fuel Dispenser,the usage for Fuel Dispenser LCD Panel with Pins.LCD
2.usual fuel dispenser LCD display and our main products for Petrol Pump Dispenser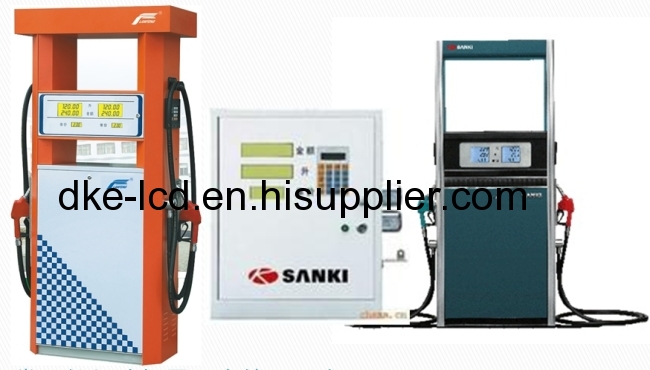 3.brief introduction
LCD supplier in China Dalian DKE LCD CO.,LTD
We supply many model LCD for fuel dispensers,and welcome custom degisn.
Segment code 4 digital LCD for fuel dispensers.
We have more 4 digits,5digits,6digits Petrol Pump Dispenser (fuel dispenser display) LCD.

Please do not hesitate contact with me..
DKE LCD CO.,LTD
Contact:Joy Wang
Manufacturing:No.20,Liaohedong Road,DD Port,Dalian,China
Tel:86.0411.8740.7681 ext818