Airbrush Gun For Cake Decorating BDA-61001
Product parameter:
Airbrush Gun
1)Feed Type: Gravity
2)Nozzle Dia:0.2-0.6mm
3)Body Length:140mm
4)Working Pressure:15-50PSI
5)Control: Push-Button
6)Cup capacity: 2CC
Product pictures: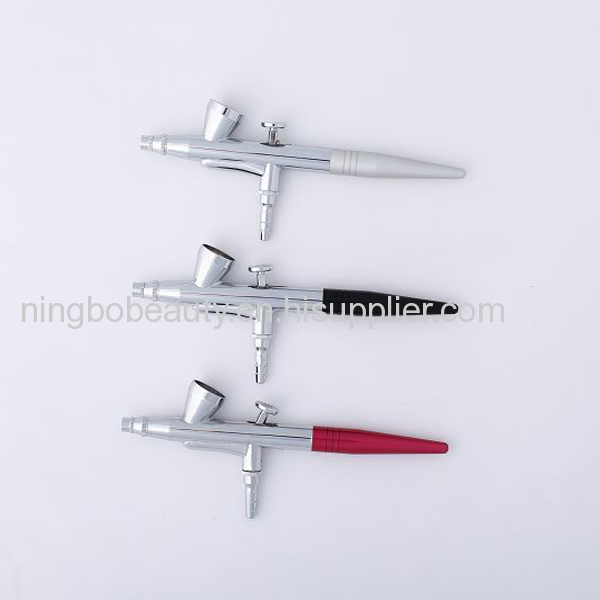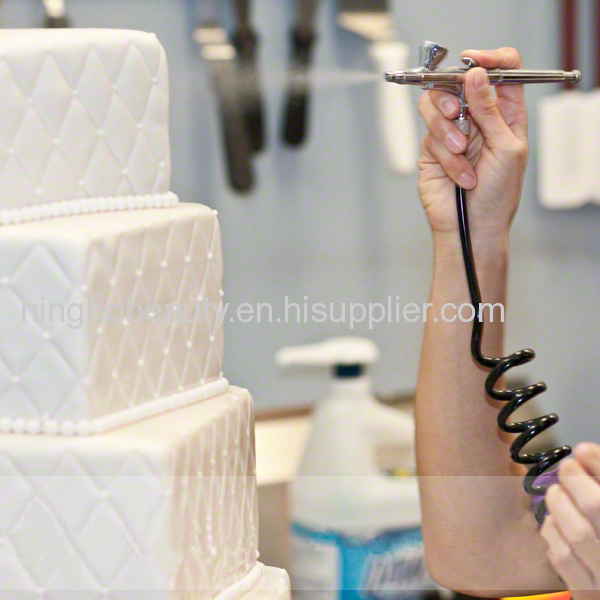 Factory Photo:
Maintenance:
Intermediate cleaning:
spray out the colors, dissolve the residue with water or suitable cleaning agent.
Then use brushes or cotton buds to clean, spraying water or cleaning agent out subsequent to this.
Thorough cleaning (prior to longer working breaks):
a. Terminate the compressor. Unscrew the gun tail and needle securing nut;
b. Pull out the needle, clean it with a cloth and cleaning agent. Check the needle tip for deformation;
c. Unscrew the needle cap and clean with a cotton bud;
d. Remove the nozzle and push any color residue carefully out of the interior with a fine brush . Check the nozzle and seal for cracks or deformation;
e. Insert the nozzle into the airbrush head and screw into position. Press the lever down and insert the needle carefully up to the stop. Screw the needle securing nut and gun tail into position.
Further maintenance instructions:
Never immerse the entire instrument in solvent.
Keep the needle tip and nozzle free of oil and grease, as this can influence the spraying characteristics.
The needle, nozzle and seals are components subject to wear, should be replaced when necessary.