JDK(Shenzhen) Makeup Brush Factory is a professional manufacturer and trader of cosmetic brush and other cosmetic tools for 10 years. Products are exported to Spain, USA, UK, Greece,France, Turkey, Belgium, Germany, Australia, Indian,etc. OEM brands include: Julien , Korres, Yverocher, Christna Aguilera, AVON, VICHY, etc.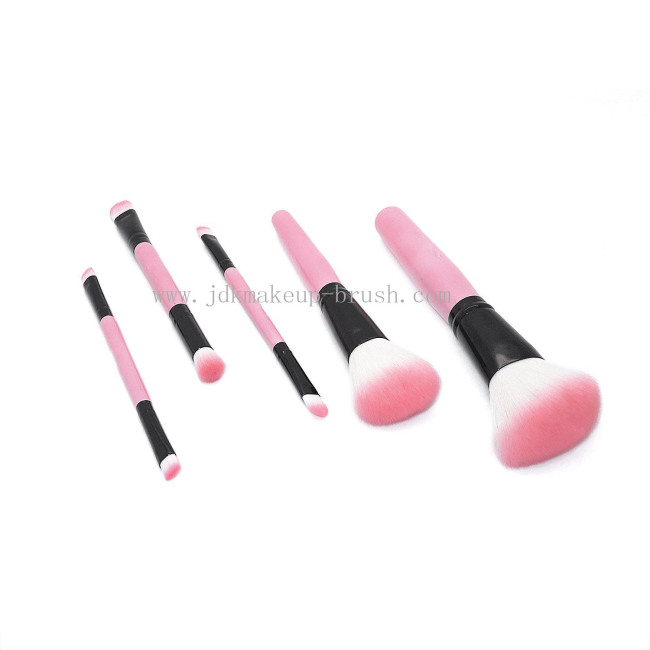 · 5 pieces brushes (3 of them are double-ended) in a PVC bag
· This set is great for beginners and traveling
· Synthetic brushes are super soft and more hygienic than natural hair brushes
Product Description
Create Various Looks

The PUEEN 5 Piece Synthetic Brush Set is the ideal assortment of cosmetic brushes for beginners and for traveling. This pink collection includes 5 unique brushes made of synthetic hair bristles that are essential for creating a multitude of looks.

Easy Clean Up and Convenient Storage

Clean up of all of these brushes is easy and effortless. Simply soak bristles in warm water then swirl them in the palm of your hand along with your favorite shampoo or brush cleanser and rinse thoroughly. You may then add brush guards and allow them to air-dry. We strongly recommend washing cosmetic brushes prior to use. Washing not only cleans the brushes, but also helps remove any loose bristles and particles that may have come into contact with them during manufacturing. An initial washing will help condition and soften your brushes, preparing them to perform better over time.

This set contains:

1. Powder Buffer - Synthetic Hair
2. Bronzer and Blush Brush - Synthetic Hair
3. Double-ended Contour Blending Brush and Dome Shadow Brush - Synthetic Hair
4. Double-ended Angled Blending Brush and Detail Round Blending Brush - Synthetic Hair
5. Double-ended Flat Liner Brush and Angled Liner Brush - Synthetic Hair
All stored in a clear PVC bag.
More image for information 1: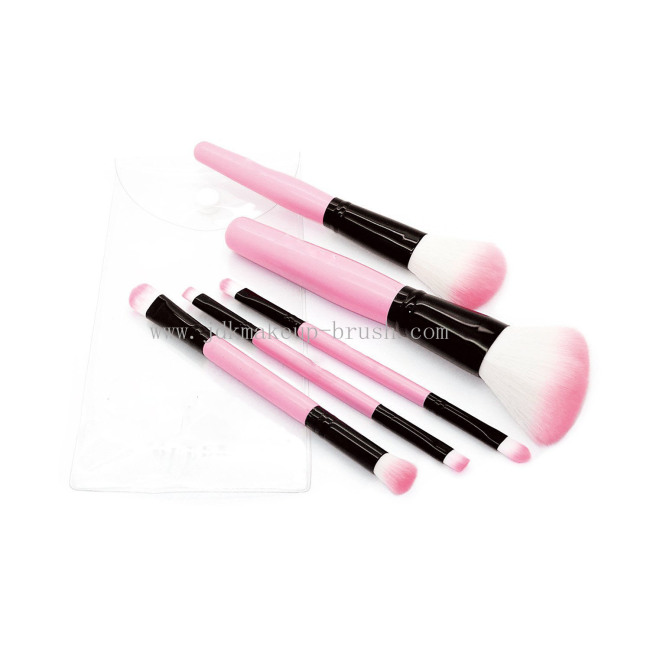 More images for infromation 2: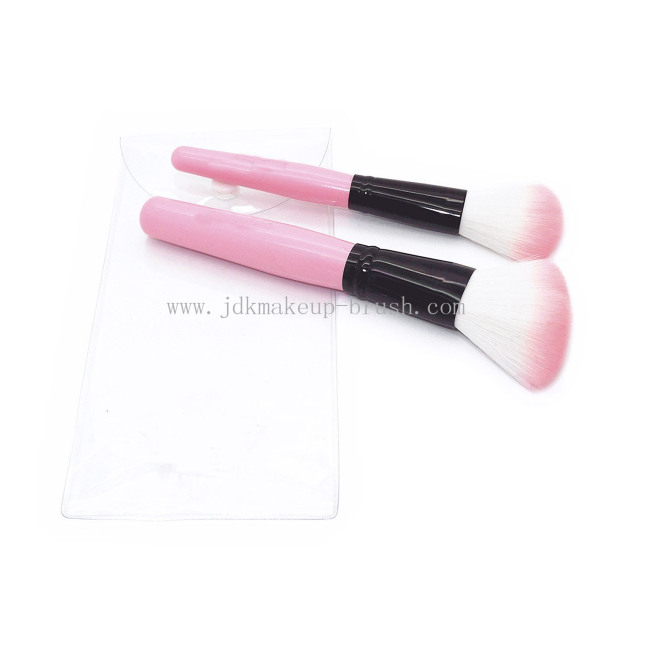 Production process: