9 gauge chain link fence PVC-coated Cylone Fence
Haotian's chain link fence could be done in PVC-coated chain link mesh fence,painting Chain link mesh and galvanized chain link fence wire.All the mesh fence is woven by fully automatic chain link fence machine .
The wire material is low carbon steel wire,aluminium wire ,aluminimum-coated carbon steel wire,and stainless steel wire.
Applications: Chain Link Fence is extensively used as fences for playground and gardens, super highway, railway, airport, port, residence, etc., it also can be used for breeding of animals


Size information
Opening

1"

1.5"

2"

2-1/4"

2-3/8"

2-1/2"

2-5/8"

3"

4"

25mm

40mm

50mm

57mm

60mm

64mm

67mm

75mm

100mm

Wire diameter

18# - 13#

16# - 8#

18#-7#

1.2mm - 2.4mm

1.6mm - 4.2mm

2.0mm-5.00mm

Length of the roll

0.50m - 100m(or more)

Width of the roll

0.5m - 5.0m

Materials and specifications can be made according to the customers'detailed requirements.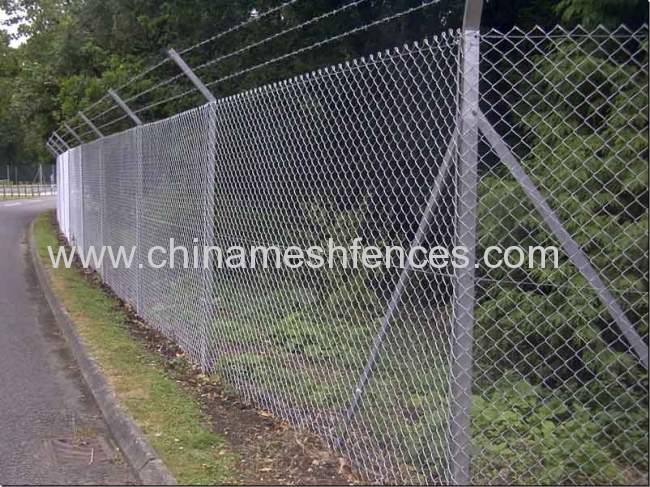 Aulminimum chain link fence features:
1.Aluminum fence offers inherent resistance in harsh industrial and seacoast atmospheres that cause rapid deterioration in most other metals.
2. Aluminum chain link fences are high strength installations and can be relied upon under the hardest usage. They resist strains and impacts, often more satisfactorily than traditional materials