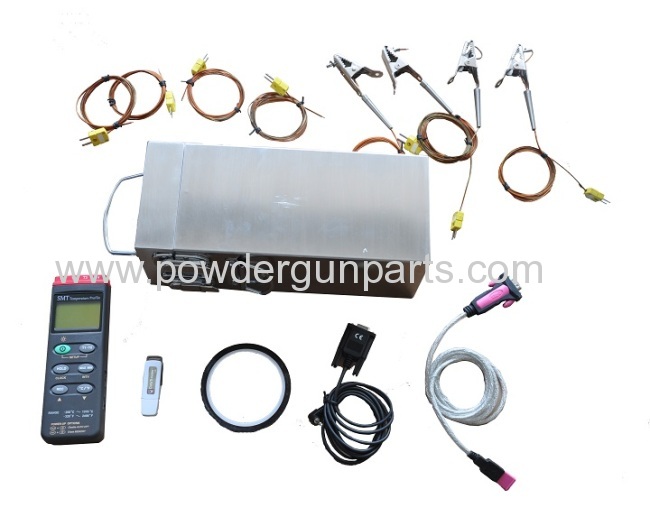 Oven Temperature Profiling Systems are designed to travel through an oven with the product that is being cured, measuring the true product temperature throughout the process. At the heart of the system the data logger, which records the temperature profile of the product, is protected from the heat of the oven by a thermal barrier.
Mainly for the baking temperature is less than 300 degrees each powder baking, paint baking. With small size, light weight, superior ease of use, thermal performance characteristics
Precisely reflect the maximum, minimum, average temperature and standard deviation
SMT-4 four-channel temperature tracker technical parameters :


Number of Channels :4 channels


Sensor :K thermocouple


Time :Use one hour at temperatures up to 250 degrees when using an incubator (size 110 x300 length width height x125).


Incubator :Dimensions Width 110 high x125 x300 long

RAM :Each channel can record and store 16,000 data

Sampling rate
1s, 2s, 3s, 4s, 5s, 6s, 10s, 20s, 30s, 1min and other optional

Computer Requirements
windows 98, 2000, XP, etc.