DTH drill bits for masonry
Specifications
1.Lower oil, air consumption
2.Medium and high air pressure DTH hammer bits
3.Air Holes:2,3,4
4.Diameter:254,305,311,318,330
5.Deep hole drilling
Model: QL, COP, SD, DHD, MISSION, BR, CIR, BR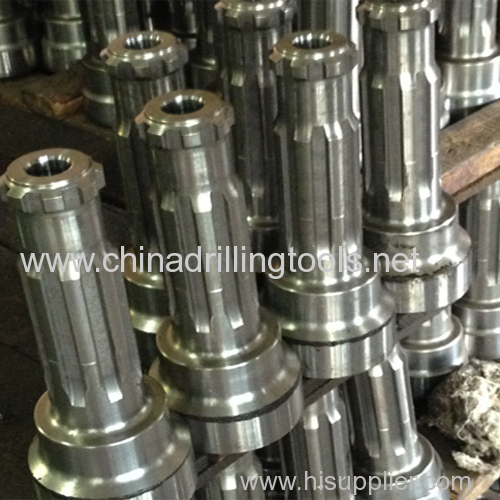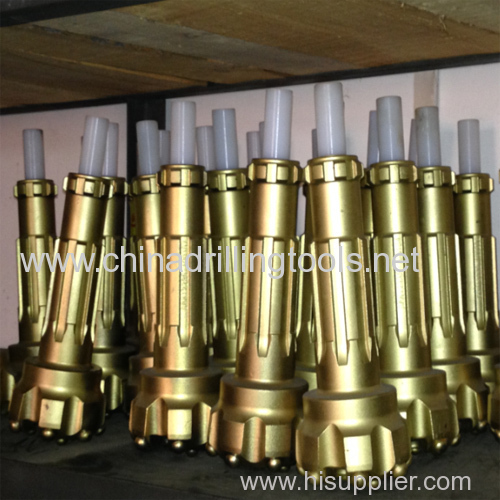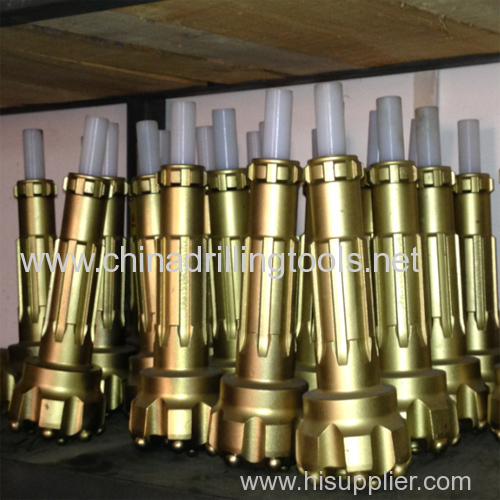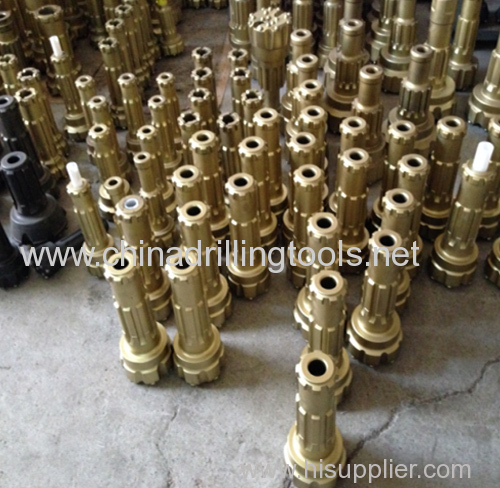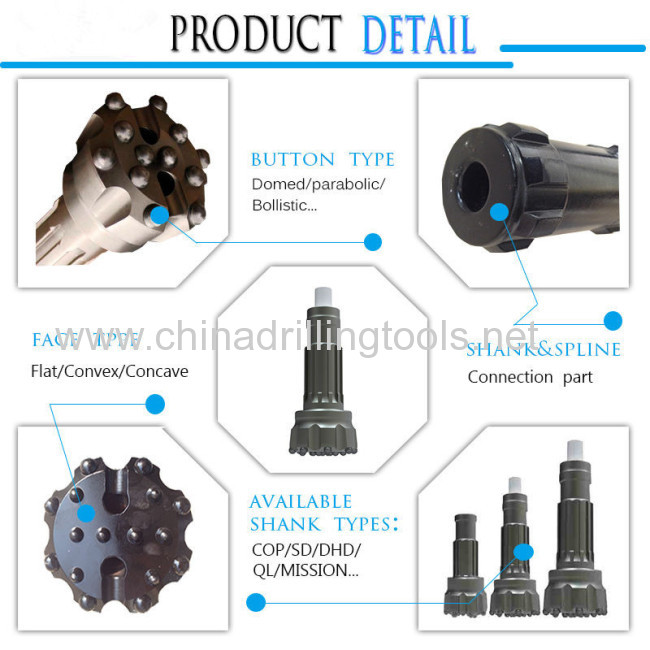 DTH drill bits for masonry
Part No.

No.Air Holes

Dia(mm)

Weight(Kg)

Gauge Buttons

Front Buttons

DTH Hammer

QW65PQ

1

68-72

1.5

4×ø12

3×ø12

QW65

QW75PQ

3

75-77

2.4

5×ø12

3×ø12

QW70

QW76PQ

2

76-78

2.5

5×ø12

3×ø12

QW76

QW76-78

2

78-82

2.6

5×ø12

3×ø12

QW80PQ

3

82-84

3.0

5×ø12

6×ø12

QW80

QW80X

QW90A

3

90-95

3.6

6×ø14

4×ø12

QW80XD-90

3

90-95

3.4

6×ø12

4×ø12

QW80XD

QW80-II-80

3

80-82

3.0

5×ø12

4×ø12

QW80-II

QW90B

3

90-95

3.8

6×ø14

4×ø12

QW90

QW90-I

QW90T1

2

90-95

3.6

6×ø14

1×ø12

3×ø12

QW90T2

2

90-95

3.8

6×ø14

4×ø12

QW90T3J

3

90-95

3.6

6×ø14

4×ø12

QW90T5

2

90-95

3.6

5×ø14

4×ø12

QW90-100

3

100-105

4

6×ø14

5×ø12

QW90-105

3

105-110

4.2

6×ø14

5×ø12

QW90-110

3

110-115

4.5

8×ø14

3×ø12
| | | |
| --- | --- | --- |
| DTH Hammer | Bit Dia. (mm) | Shank |
| DKL100 | 64 - 76 | BR1 |
| DK200 | 70 - 90 | BR2 |
| DK300 series | 85 - 110 | BR3, Cop32, Cop34, MACH33, DHD3.5 etc. |
| DK400 series | 105 - 145 | Cop44, SD4, TD40, MACH44, DHD340A etc. |
| DK500 series | 127 - 180 | Cop54, SD5, QL50, M50, DHD350 etc. |
| DK600 series | 152 - 216 | Cop64, SD6, QL60, M60, DHD360 etc. |
| DK800 series | 190 - 295 | Cop84, SD8, QL80, M80, DHD380 etc. |
| DK100 series | 251 - 394 | SD10, NUMA100 |
| DK120 series | 305 - 460 | SD12, NUMA120, QL120, DHD120, NUMA125 |
| DK150 | 448 - 762 | SD15 |
| DK180 series | 457 - 762 | NUMA180 |
| DK240 | 610 - 864 | NUNA240 |
| DK330 | 838 - 1092 | NUMA330 |
| DK13A | 350 - 660 | DB13 |
| DK19A | 508 - 760 | DB19 |
| DK21A | 610 - 800 | DB21 |
The characteristics of DTH drill bits for masonry
1.Deliver maximum energy to drilling bit, fast drilling speed and low air consumption due to inner structure of HD series DTH hammer designed according to newest rock drilling theory.
2.Smooth performance and long service life of HD series DTH hammer due to high quality alloy steel materials and advanced processing technology adapted.
3.Low problem rate and easy to maintenance due to simple , reliable and easy assemble and disassemble inner structure of hammer.
4.Easy to depart bit from hammer due to multi—head thread connecting chuck and cylinder of hammer.
5.Interchangeable with DTH bit and dill pipe manufactured by Atlas copco and Ingersoll-rand.
Bit face shape selection:
1. Drop Center Bit
For high penetration rates in soft to medium hard and fissured rock formations. Low to medium air pressures. Maximum hole deviation control.
2. Concave Face
The all-round application bit face specifically for medium hard and homogenerous rock formations. Good hole deviation control and good flushing capacity.
3. Convex Face
For high penetration rates in soft to medium-hard with low to medium air pressures. It is the most resistance to steel wash, and may reduce the load and wear on the gauge buttons, but poor hole deviation control.
4. Double Gauge Face
This kind of face shape is suitable for fast penetration rates in medium to hard rock formations. Designed for high air pressures and good resistance to steel wash step gauge bit.
5. Flat Face Bit
This kind of face shape is suitable for hard to very hard and abrasive rock formations in applications with high air pressures. Good penetration rates an resistance to steel wash.
Carbide button shape selection:
1. Domed/Round Button
2. Parabolic/Semi-Ballistic Buttons
3. Ballistic Button
4. Sharp Button
5. Flat Button
The Other Information you may be concerned about the order of DTH drill bits for masonry:
1). Payment Term: T/T, L/C , D/P Western Union or others.
2). Delivery Time: Within 5days after receipt of your confirmation, if we have stocks.
And it would take 10~20days according Production Schedule
3). Package: Standard Exporting Package, Wooden Case or as your choice.
4). Shippment: Less than 45kgs, we suggest to ship by International Courier, like DHL , UPS , TNT , FedEx and so on . Door to door service. More than 45kgs, we will ship by air , fast and safe .Up 100kgs, the goods will be shipped by Sea.
Offering List :
1.Top Hammer Drilling Tools (Thread drilling tools, Tapered drilling tools, Integral drill rods)
2.Drifting and Tunneling (R25, R28,R32)
3.Bench drilling (R32, T38,T45,T51,T60,ST58,ST68)
4.Mining tools (Coal mining tools, Tunneling tools, Surface mining tools, 5.Trenching tools, Foundation drilling tools, Road planning bits, Grader blades.)
6.DTH drilling tools ( DTH bits, DTH hammer, DTH drill pipes,)
7.Rock bolting ( self-drilling anchor bolt, accessories)
8.Blast furnace tapping hole tools (bits and rods)
9.Roller cutters.TBM cutter
About Us:
Qianwang Rock Drilling tools Company is a company of rock drilling tools and accessories located in Zhengzhou a center city of China mainland. Main items we can provide include: Rock Drilling Bits: Tapered Rock Button Bit, Thread Rock Button Bit, Retract Rock Button Bit, Chisel Bit, Cross Bit, Tungsten Carbide Insert Bit; Down The Hole Drillings: Five basic DTH Bits designs includes: Convex, Flat front, Speed Bit, Concave, and Rocket Bit which are designed for all types of rock of hard and soft, abrasive or fractured.
The information you may like to know before order:
1. Methods of Payment:
T/T (Telegraphic Transfer) or Western Union or L/C at sight
2. Handling time for an order
Based on order quantity, normally it takes 25 days for production.
Only 2 or 3 days if we have stock on your request size.
3. Shipping way
Sample order: we suggest Courier express like DHL/UPS/TNT/FEDEX or by air
Bulk order: we suggest by air or by sea.
4. Quality Control
We have our own experienced QC.
There will be strict inspection and testing for every order before shipping out.
5. After Services:
1). Our sales team will response for your question within 24 hours (Holidays Excluded)
2). Technical Support will be available in any time
3). Free replacement will provide once the failure confirmed caused by our product quality
Factory Pictures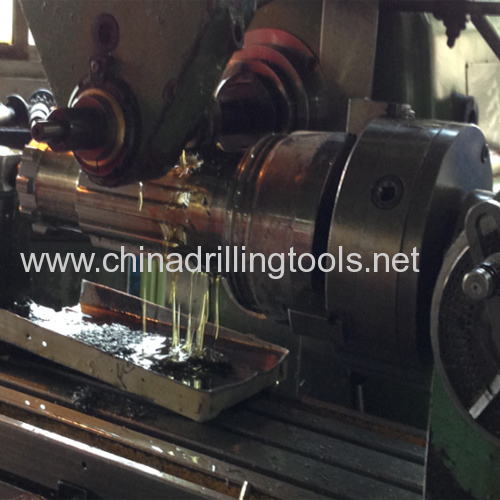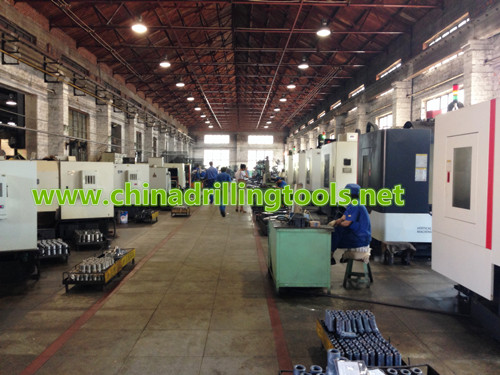 Certificate Pictures

Thanks for your attention and welcome to call!