New Style High Speed Drawing Wire Machine
This kind of drawing wire machine is water-tank type,but much more fast than the traditional water-tank drawing wire machine,the speed is higher about 300%-400%,so it will save labour cost with less space taken.
Further more,this machine adopt the new roller design,machine quality life could last longer.
It could draw stainless steel wire,high caron steel wire and iron wire.

Input wire:2.0mm
Output wire:>0.8mm
Fully automatic operation,easy to learn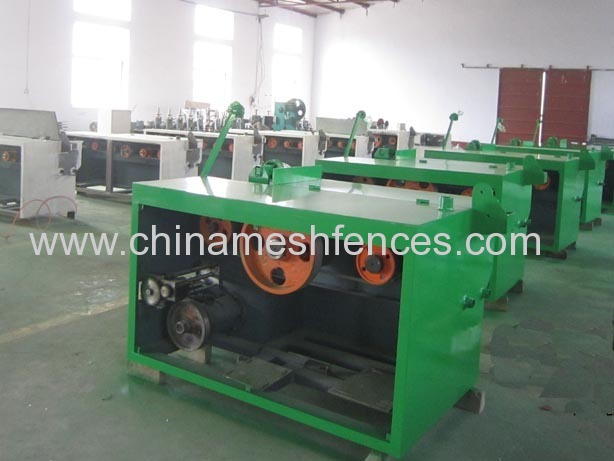 We aslo offer the common water-tank drawing wire machine with following information:
Large Water tank type wire drawing machine is composed by a number of small-scale drawing head continuous production equipment, through the gradual drawing and drawing head into the water tank, and finally pulled the wire required specifications.
This machine produces the wire with bright surface, suitable for welding wire mesh or zinc-coating.
Input the wire :3.5-4 .0 mm
Output wire :1.5-2 .0 mm
drawing wire speed: 330m / min
Middle Water tank wire drawing machine
Input wire 2.0mm
Output wire 0.5-0.7mm
Power:11kw+2.2kw=13.2kw
Speed:180meters-220meters per minute
Production capacity:0.8-1.2Ton/24hours