Special stainless steel
Various shapes of special stainless steel, such as round bars, tube billet, shafts etc, can be melted
by EBT+LF/VD+AOD(ESR), formed by the press and forged by redial press, in accord with the standards or
customers' requirement. The size range: OD<=Φ800mm, length<=15000mm, finished weight<=30t.
Equipped with a large batch of heavy equipment such as 1000T & 2500T free- forging oil press machines, 1600T & 4500 T hydraulic forging machines, quenching & tempering furnace, deep hole & boring machine and grinding machine.
The main products include mandrel bar, pipe moudle, roller, stabilizer, forged shaft, forged ring etc which will be made according to different industry standard such as GB, ASTM, DIN, API, ISO and so on. And the material covers alloy steel, bearing steel, moudle steel, stainless acid-resistant steel, carbon steel etc.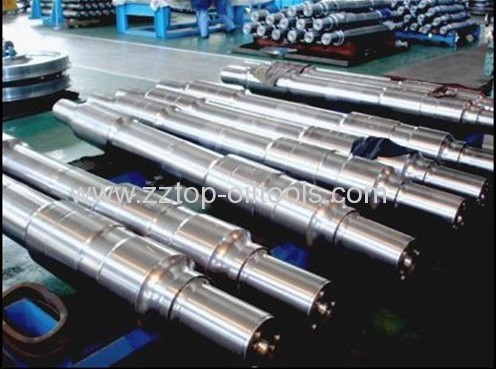 | | |
| --- | --- |
| Products | Grade |
| Austenitic stainless steel | Cr-Mn-N Non-mag steel, TWIP steel, 304, 304L, 316, 316L |
| Martensitic stainless steel | 1Cr13, 4Cr13, AISI410, 9Cr18, 1Cr7Ni2, DINI, 4122, etc |
| Duplex stainless steel | S22253, S22553, S32760 |
| Drecipitation hardening stainless steel | 17-4PH, 15-5PH, 17-7PH |