We make various kinds of ball bearing as per customer's drawing and samples. Our ball bearing is widely applied the different industrials.


Confidence comes from strength, quality is derived from strict control and management. Nide all along works for constant high quality products.

High carbon chrome bearing steel is a general and normally best material for bearing rings and rolling elements.
Chemical composition of bearing steel GCr 15

element content(Wt%)

C
0.95~1.05
Cr
1.4~1.65
Si
0.15~0.35
Mn
0.25~0.45
P
≤0.027
S
≤0.02
Ni
<0.23
Cu
≤0.25
Mo
≤0.1
Sn
<0.03
As
<0.04
Ti
<0.005
Sb
<0.002
Pb
<0.002
O
<0.001
Al
<0.05
Ca
<0.01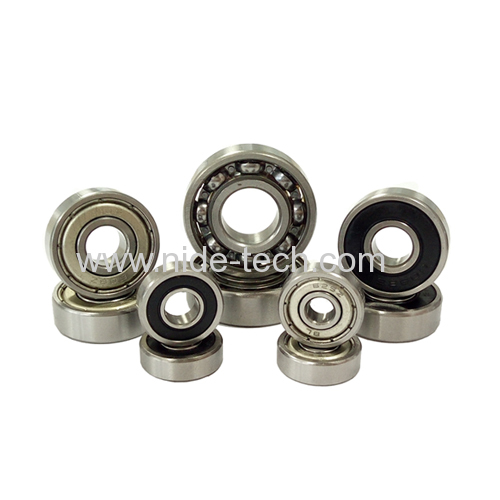 Competitive advantages
1. Our ball bearing has a wide application, such as automotive industry, household appliances, power tools and etc.
2. We directly supply our ball bearing to many countries, like USA, France, Turkey, Iran, India, Brazil, Argentina, Mexico etc.
3. We have a wide range of ball bearing.
4. We could customize ball bearing for our customer.

Information needed for ball bearing inquiry
It will be better if customer could send us detailed drawing including below information.
1.Ball bearing model number
2. Ball bearing dimension
3. Ball bearing application
4. Required quantity
5. Other technical requirement.