Powder coating spray booth
automatic powder collection bin spray booth

Designed for small to medium powder applications, COLO' Cartridge-Style Powder CoatingBooth features an open-face design with powder collection bin.

1.paint spray booth
2,Booth With Recovery System : automatic powder collecton Bin.It's work with Air pump.
3.Produced by the customer's request
Economical & Competitive Coating Booth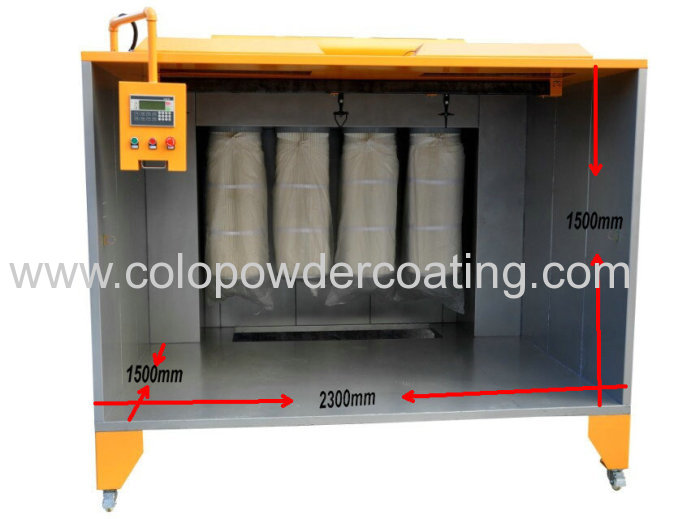 Control unit use simple PLC control system, easy opeation and intelligent function.
It's can control the powder coating booth and the powder coating Oven at same Time.


Our powder booths feature integrated 2-tube, inside-access fluorescent light fixture

Easy Filter Replacement
Quick-release type cartridge filters are easy to remove and replace. An include air solenoid value allows for easy filter maintenanc

Powder coating booth With Recovery System : automatic powder collecton Bin.It's work with Air pump.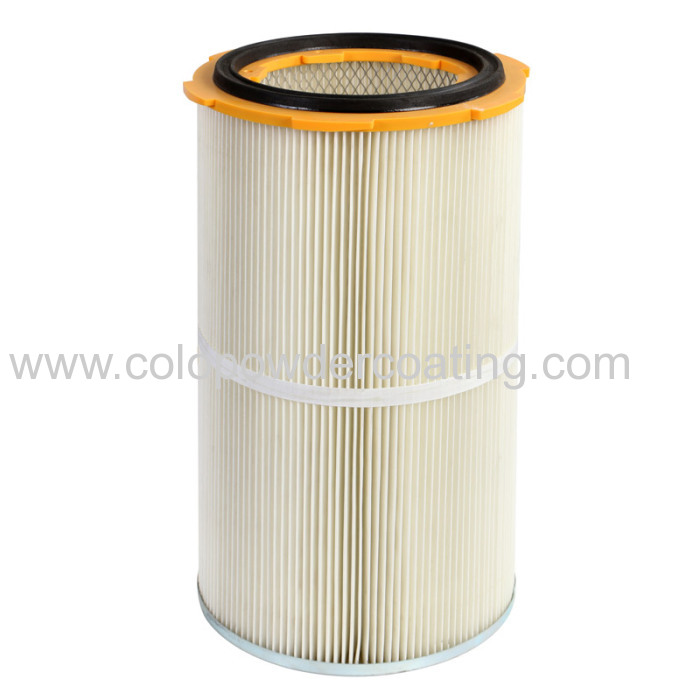 Feature:
this new powder coating booth with PLC controller,could control the powder coating booth more accurate.we could provide you the powder coating booth that will fit your needs. the powder coating spray booth fans draw air through filters . as the cartridge filters load,air flow decreases and the negative pressure rises within the air handler. a timer activates a system of air purging valves that clear the cartridge filters of the accumulated powder to ensure max filter life.
Durable, long-life powder-coated steel structure with high-quality galvanized canopy and floor
Low-profile booth base eliminates operator platforms
Requires only quick, easy connect electrical and pnematics to start production
The PLC controller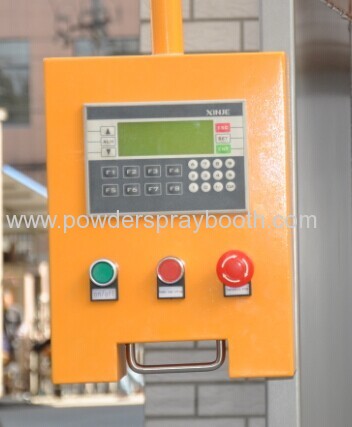 the hanger,could hang the workpiece here and move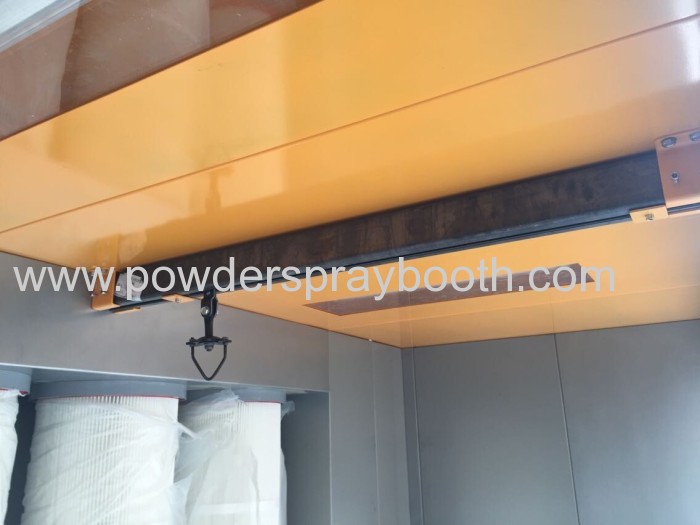 with the recover powder hopper for recovering the powder which drop during powder coating
Colo is the leading powder coating equipment manufacturer in China, which provides high quality equipments to more than 90 countries all oven the world with advanced manufacturing machines and professional technicians. Colo offers a wide range of power coating equipments, namely powder coating machine, power coating gun, spray booth, curing oven, automatic powder coating applicator, powder coating line and replacement of spare parts for the famous brand in the world.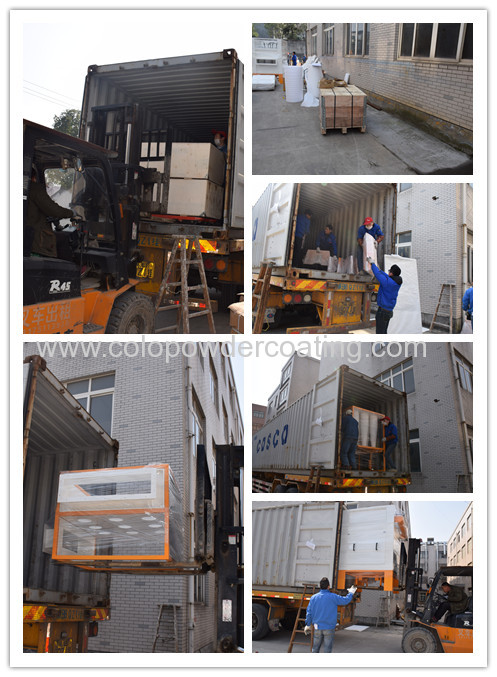 We produce electrostatic powder coating equipments, automatic reciprocator, powder spray booth, curing oven and spare parts for famous brand in china for many years, we are now the best brand and biggest manufacturer for powder coating equipments in China now.