Vitamin C
A white or slightly yellow crystals or powder, a little acid. m.p. 190℃~192℃, easily soluble in water, a little soluble in alcohol and uneasily soluble in Ether and chloroform and other organic solvent. In solid state it is stable in air. Its water solution is easily mutated when it meets with air.
Quality Standard:
Its quality is accorded with the National Standard of People's Republic of China (GB14754-93).
Parking:
Inside packing - edible polyethylene plastic film. Outside packing -carton (50X30X20 cm); N.W.: 25kg, G.W.: 26.5kg. Or according to the requirement of customer.
Usage:
In the pharmaceutical industry, can be used to treat scurvy and various acute and chronic infectious diseases, are applicable to the lack of Vc. In the food industry, it can both use as nutritional supplements, supplementary Vc in Food Processing, and also is good antioxidants in the food preservation, widely used in meat products, fermented flour produces, beer, tea drinks, fruit juice, canned fruit, canned meat and so on; also commonly used in cosmetics, feed additives and other industrial areas.
Storage and Transportation:

It must be stored in the warehouse of ventilation, dry and shady and cool, and con not be mixed with poisonous. The temperature must be not higher than 30℃. Transportation is the same as storage.
KangNuo production of high-quality Erythorbic Acid Wholesale is the world famous, has a strong authoritative. Our company had good relationship with multi-food, chemical, pharmaceutical enterprises in the field of worldwide.
Physical and chemical properties
Appearance: colorless crystals
Boiling Point: No
Vitamin c album
Vitamin c Atlas (5)
Melting point: 190 ~ 192 ℃
Acid: Vitamin C molecule alkylene glycol group structure, especially due to the impact C3 bits OH conjugated effect, strong acid (pK = 4.17); C2 bit due to the formation intramolecular hydrogen bond OH, extremely weak acid (pK = 11.75). Therefore, vitamin C is generally expressed as a monobasic acid, sodium salt and sodium bicarbonate to generate action.
UV absorption maximum: 245nm
Fluorescence spectrum:
Excitation wavelength: None
Fluorescence wavelength: None
English name: Vitamin C [2]
CAS: 50-81-7
EINECS Number: 200-066-2
InChI coding: InChI = 1 / C6H8O6 / c7-1-2⑻5-3⑼4⑽6⑾12-5 / h2,5,7-10H, 1H2 / t2-, 5 + / m0 / s1
Molecular Weight: 176.13
IUPAC Name: 2,3,5,6-hydroxy-2-hexenoic acid 4-lactone
Composition structure:
Vitamin C, also known as ascorbic acid, is an acid polyhydroxy compound 6 carbon atoms, the formula C6H8O6, molecular weight of 176.1.
Naturally occurring L-ascorbic acid and D-type two kinds, which is biologically inactive. Vitamin C is a colorless odorless flake crystals, soluble in water, insoluble in organic solvents. Stable in an acidic environment, the case of oxygen in the air, heat, light, alkaline substances, especially in the presence of enzymes and trace amounts of copper oxide, iron and other metal ions, can promote the oxidation damage. Oxidase generally more content in vegetables, so vegetables during storage loss in varying degrees. But bioflavonoids contained in some fruits, to protect its stability.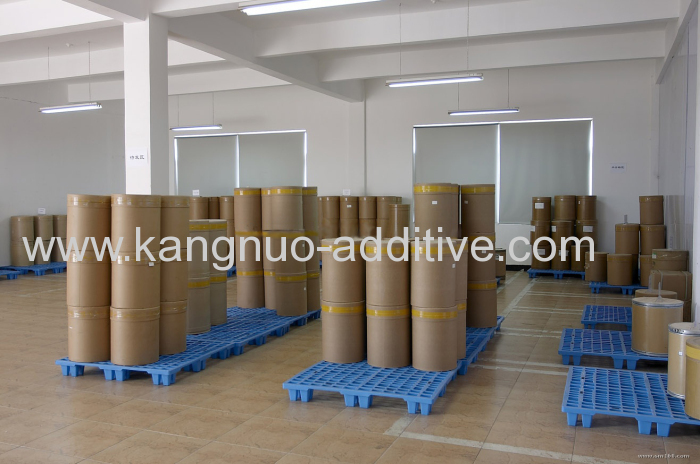 Company Brief:
Zhengzhou KangNuo Technology Co., Ltd. is a famous manufacturer for R&D, production, sales, in the food nutrition, pharmaceutical intermediates and functional additives. The company has the right to import and export; our company had good relationship with multi-food, chemical, pharmaceutical enterprises in the field of worldwide.
KANGNOU will focus on the R&D concept as a corporate philosophy. We believe that through our unremitting efforts; adhere to market-oriented, loyalty of customer. Always put the development of scientific and technological innovation and human resources strategy as the driving force, through the continuous development of enterprises to promote human health.
Corporate Culture: Life and health care
we are seeking global co-operation agents for our products.