The casing head is a kind of part of connecting casings and wellheads.It is used to support the weight of technical casing and oil string and seal the annular space between the casing,which provides a transition joint for the installation of the tubing head.The two-side-outlet design allows the casing head to supply cement,monitor and control well's sinking,and inject balance liquids etc.
Specification:

•Working pressure: 2000PSI~10000PSI
•Nominal size: 7"~ 20" Casing
•Temperature rating: -46°C~121°C (LU Grade)
•Material class: AA,BB,CC,DD,EE,FF,HH
•Product specification level: PSL1~4
•Performance level: PR1~2
•Working medium: Petroleum, Natural gas, Slurry, Including H2S, CO2 gas
Bottom connection:Threaded bottom, Welded bottom and Slip bottom
Features
1.Top connection are API 6A flanged, and the flanges are provided with locking bolts.
2.Casing hanger has straight type seat bore 45degree cone of hanging shoulders with strong loading bolts.
3.Structural type of the matched casing hanger: slip and mandrel.
4.Outlet connection can be thread, bolted flange.
5.Bottom connection can be threaded, welded or slip.
Accessories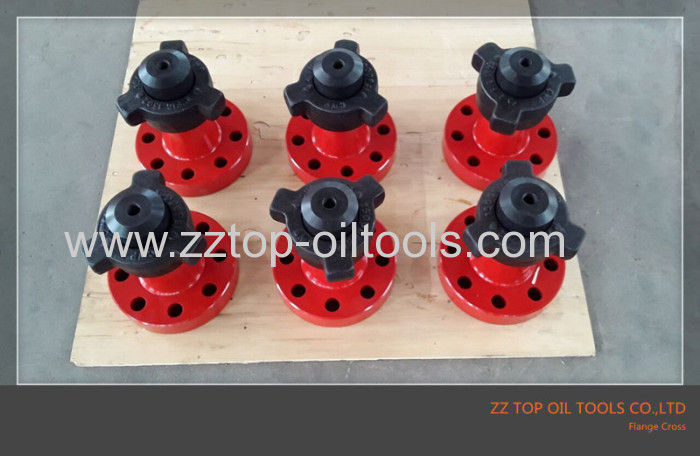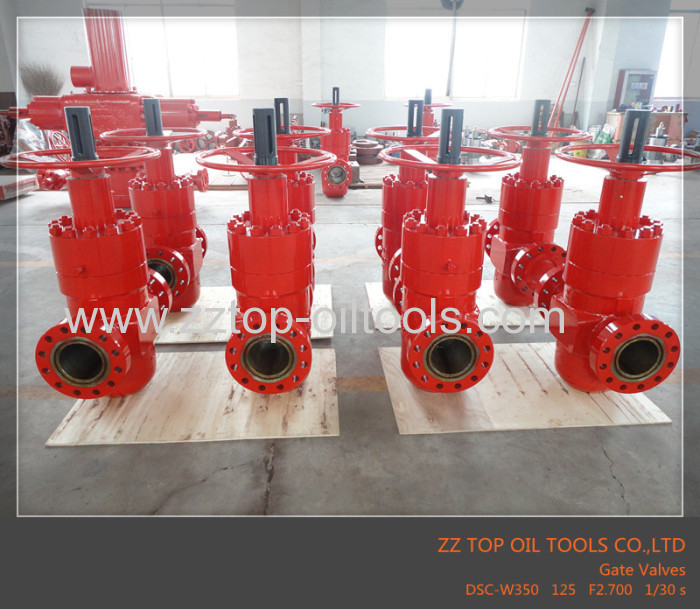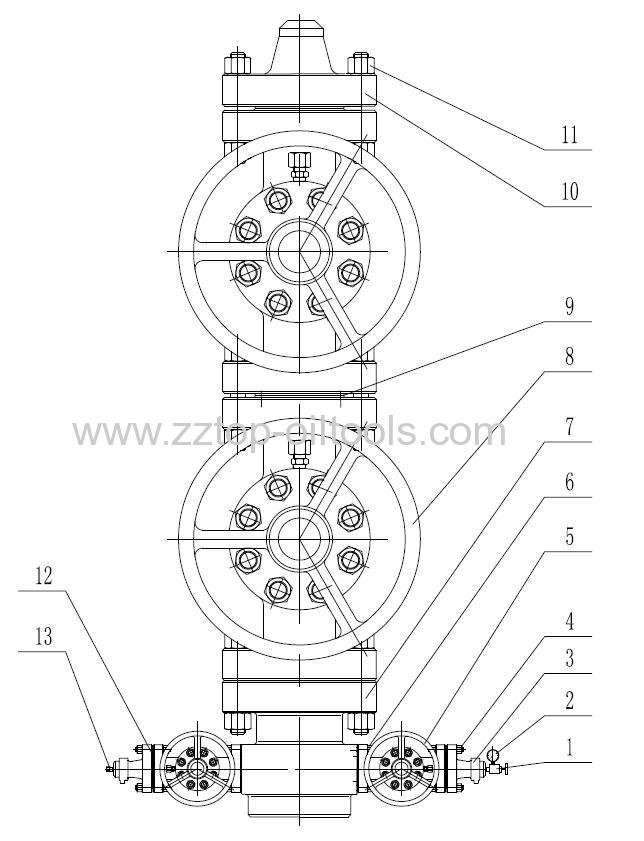 1. We can supply various kinds of wellhead equipment, such as tubing head, tubing spool etc.
2. We have rich experience in API 6A,AISI 4130, AISI4140, AISI 4330, AISI4340, AISI 8620, etc.
3. According to customers' requirements, we can choose ESR ingot material so that many mechanical properties
can be improved. We can ensure that P/S content is lower than 0.010%, H content lower than 1.8 PPM.
4. We have a series of inspection equipment and test appliances, including chemical analysis, metallographic analysis, mechanical property test, charge impact test, ultrasonic test, magnetic particle test, etc.
5. We own a series of machining facilities and can finish final machining according to customers' requirements