Magnetic Paint Spray Gun Holder Stand for Feed Cup Spray Booth Body Shop Wall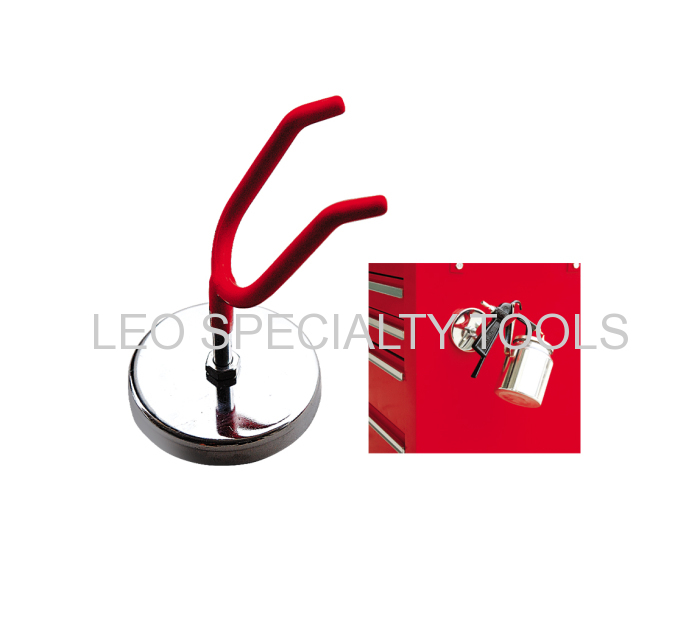 Description:
This hook holds up to 10 pounds. And made of steel (about 1/2" In diameter) coated in Pvc.
Helps keep your workbench in order.
Simply attach to the steel wall/frame using the magnet, and hang your spray guns, favorite tools to the hook.
Hook is about 30 degrees bent at about 2" mark to branch out to two arms that are about 3 1/2".
At about 1" from the Tip, hook arms have another 45" bend.
Accessory type gun parts and holders, compatible with MIG guns, single, Pair, or system single.
Features:
Ideal for keeping your spray gun ready to use.
Portable, as it attaches securely to spray booth walls, mixing rooms, tool boxes or anywhere that has a metal surface.
The powerful magnet keeps it from sliding or tilting out of position when loaded. Magnet supports about 10 lbs.
Includes a protective coating to prevent scratches on gun cups.
Use this holder to avoid the awkwardness of putting your gravity feed spray gun down while painting.
Powerful magnetic grip.
Can hold up To 10 pounds.
Can also come in handy in the kitchen.