Multi-Function Magnetic Air Tools Holder For Impact Wrenches & Sockets & Screwdrivers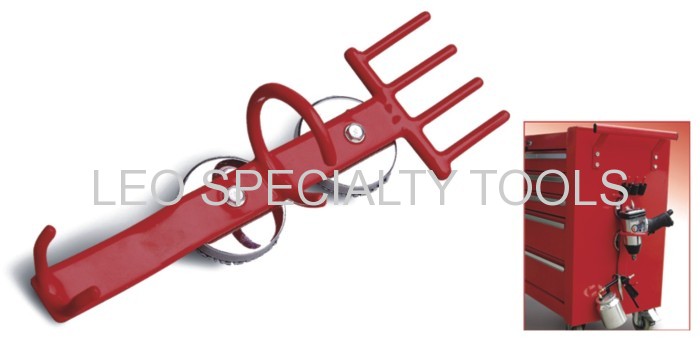 Description:
This is a moveable magnetic tool holder with multi-function, which is especially designed for motor repair tools.
Designed to hold Air Impact Wrench /Torque Wrench,and 4pcs Impact Sockets(17,19 and 21mm)the Angle of Torque.
Wrench holder can be adjusted .
Holds pistol type impact wrench, your most used impact sockets, and screwdrivers.
Firmly attaches to metal surfaces up to 20 LBS weight capacity.
Screw-holes design allows you to add more weight capacity and will also attach to non-ferrous surfaces.
Wire hook organizes air hose, electrical wire, or tools.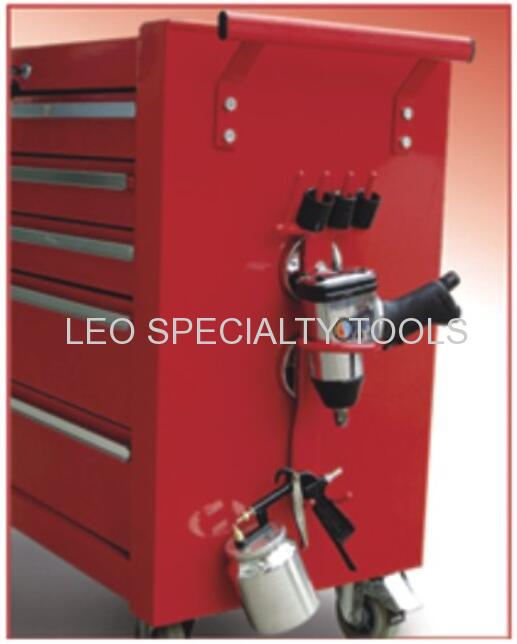 Features:
Holds air impact wrenches.
Wheel nut sockets.
Torque wrenches on lifting platforms.
2 Strong magnets.
Specification:
Size:400mm(H)x94mm(W)x120mm(T)
Load capacity 20 Lbs