Magnetic Wristband for Holding Screws Nails Bolts Drilling Bits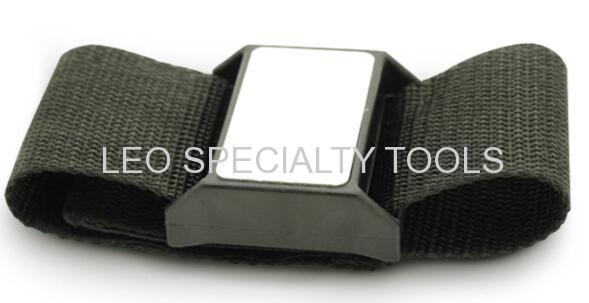 Description:
Holder secures screws, drill & driver bits, nails, bolts, washers & even small tools while you work.
Strap is fully adjustable to fit any wrist - Even fits over shirt sleeves and jackets comfortably.
The perfect tool for home improvement, construction, roofing, carpentry & auto repair projects.
Eliminates having to retrieve all kinds of metal fasteners because they slipped from your hand.
Features:
This amazing holder allows you to work hands-free while you have all types of metal fastening equipment right at your fingertips.
It holds screws, screw bits, bolts, nails, washers and even small tools like scissors or knives securely.