Prefabricated steel structure steel truss structure roofing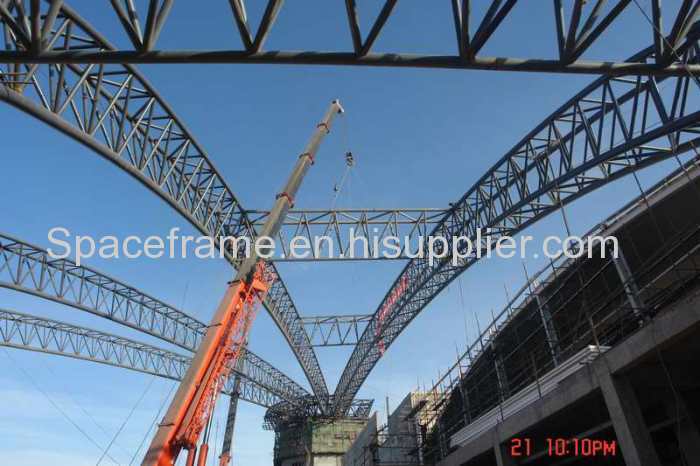 Product details shown
Specification

Structure type:

Light steel

Design standard:

GB

Length:

With customer's requirement

Width:

Single span, double span, long span

Height:

With customer's requirement

Components

Column:

Q235, Q345 welded H section steel

Beam:

Q235, Q345 welded H section steel

Tube:

Steel Q235, epoxy zinc primer with PU paint

Purlin:

Q235 C channel or Z channel, galvanization

Roof&Wall panel:

Sandwich panels, color steel sheet, day light

sheet-FRP sheet
Item Advantages
a. High Strength The high strength of steel per unit of weight means that structure weights will be small. This
fact is of great importance for long-span bridges, tall buildings, and structures having poor foundation conditi
ons.
b. Uniformity The properties of steel do not change appreciably with time as do those of reinforced concrete structure.
c. Elasticity Steel behaves closer to design assumptions than most materials because it follows Hooke's law up to fairly high stresses. The moments of inertia of a steel structure can be definitely calculated while the value obtained for a reinforced concrete structure are rather indefinite.
d. Permanence Steel frames that are properly maintained will last indefinitely. Research on some of the newer steels indicates that under certain conditions no painting maintenance whatsoever will be required.
e. Ductility The property of a material by which it can withstand extensive deformation without failure under high tensile stresses is said to be its ductility. When a mild or low-carbon structural steel member is being tested in tension, a considerable reduction in cross section and a large amount elongation will occur at the point of failure before the actual fracture occurs. A material that does not have this property is generally unacceptable and is probably hard and brittle and might break if subjected to a sudden shock.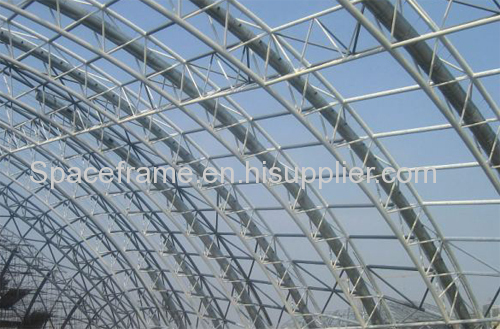 Introduction
steel truss structure roofing is a new type of building structure system, which is formed by the main steel framework
linking up H-section, Z-section, and Usection steel components, roof and walls using a variety of panels and other
components such as windows and doors steel structure building is widely used in warehouses, workshops, large factories,
and more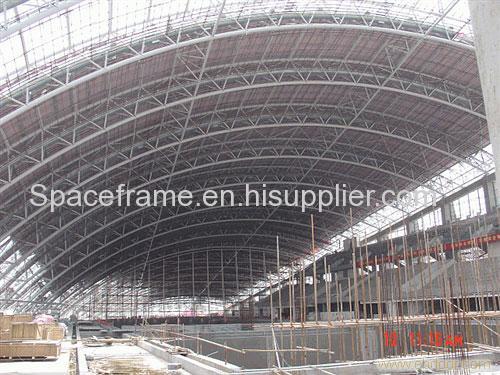 FACTORY SHOW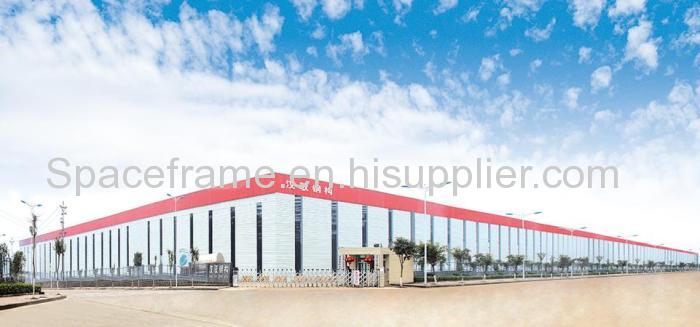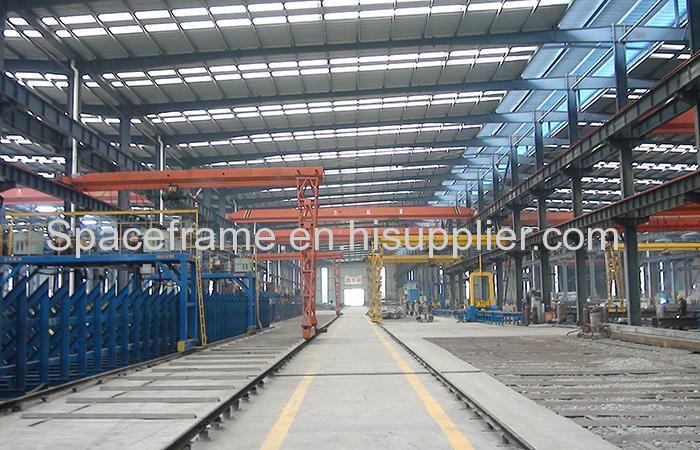 About our company
Hanyu Steel Structure Group Co., Ltd with registered capital of 120 million yuan, mainly specializes in steel structure and deals in curtain wall, steel materials, international trade and cultural undertakings.
 Our company consists of two production bases in Hangzhou and Sichuan respectively, covering an overall area of 300 hectares, of which workshop area totals 80000 square meters. Boasting 6 space frame production lines, 4 truss structure lines, 7 light steel lines and 2 new-type foam concrete lines, our company is able to annually fabricate 200000 tons of steel structure, space frame and truss structure, and perform the project with construction area over one million square meter. Our company largely specializes in the diversified production of light steel structure, space frame structure, pipe truss structure, prefabricated houses, curtain walls, membrane structure and new-type foam concrete.
Our company has obtained qualification and honor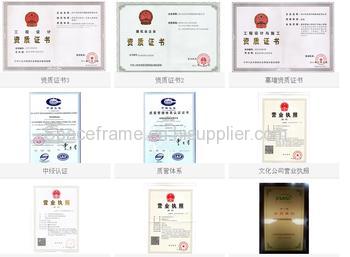 Our projects: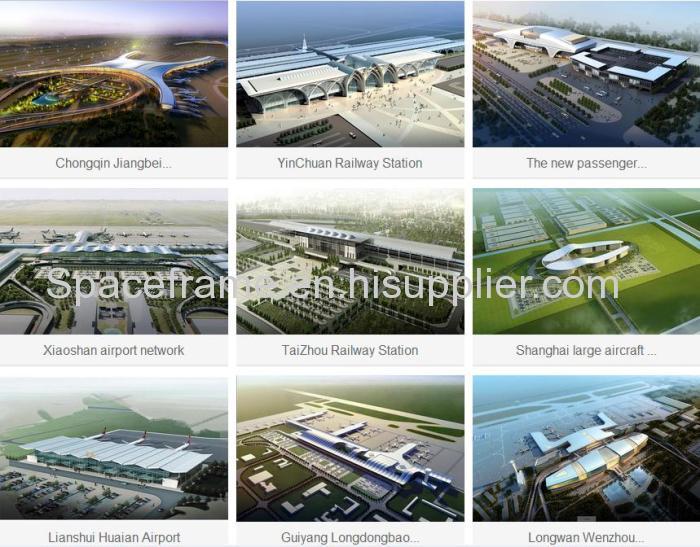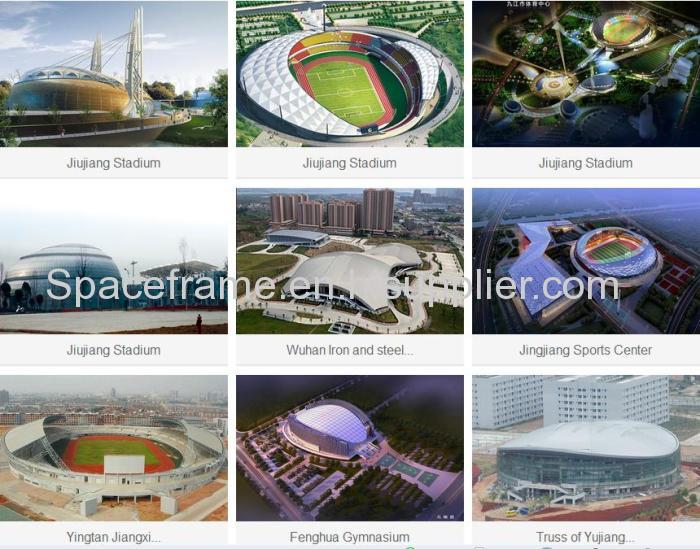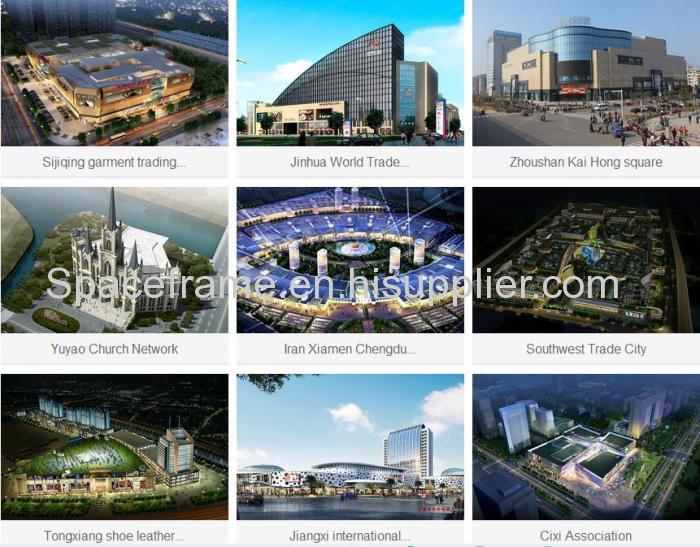 Our services

Design & Engineering
1).Experienced and skilled team of designers including CAD designers and 3D designers has the capacity to deliver outstan-ding designs for your project.
2).Simple design service is free of charge to all clients to ensure customer.
If you require more complex engineering of structures such as load baring capacities we can also provide this service also designer fee.
3). We look forward to delivering exceptional designs and advice for your project.


Installation supervision and after-sales service

1).we have construction team.
2).If needed, we will dispatch our professional workers to conduct assembling guide or technical support for you on site.
3).We're at your service!
FAQ
If you can provide the following project data ,we are able
to offer you with accurate quotation and design for you .
Data For Design

dead load /live load

wind speed(KM/H)

snow load(KG/M2)

rain load(KG/M2)

earthquke load if have

demands for doors and windows

crane(if have)

Material Quality

Windows and doors quantity,size and location

Roof and wall material

sandwich panel or corrugated steel sheet (steel sheet can not

heat insulation)

Type

size--width length eave height and roof slope

Single slope or double slope

Single floor double floor or multi floor