Vitamins And Amino Acids Light Yellow Vitamin E CAS:59-02-9 Prevent cancer
Vitamin E

Synonyms

(2r-(2r*(4r*,8r*)))-yl);(2r,4'r,8'r)-alpha-tocopherol;(all-r)-alpha-tocopherol;[2theta-[2theta(4theta,8theta)]]-yl);2H-1-Benzopyran-6-ol,3,4-dihydro-2,5,7,8-tetramethyl-2-(4,8,12-trimethyltridecyl)-,[2R-[2R*(4R*,8R*)]]-;2r,4'r,8'r)-alpha-tocopherol;3,4-dihydro-2,5,7,8-tetramethyl-2-(4,8,12-trimethyltridecyl)-2h-1-benzopyran-6;almefrol

CAS

59-02-9

MF

C29H50O2

MW

430.71

EINECS

200-412-2

mp

2.5-3.5 °C




bp

200-220 °C0.1 mm Hg(lit.)

alpha

4 º (c=2, in isooctane 25 ºC)

density :

0.95 g/mL at 25 °C(lit.)

Usage

α-Tocopherol is the most bioactive of the naturally occurring forms of Vitamin E. Richest sources are green vegetables, grains, and oils, particularly palm, safflower and sunflower oils.
Vitamin E Function:
Vitamin E 50% Feed Grade is widely used in poultry farm and cattle feed.Prevent cancer,
inhibit tumor growth effectively; Prevention of several chronic diseases; Prevention of
inflammatory skin disease, alopecia; Prevention of hemolytic anemia, protection of red
blood cells make it not easy to burst; Preventive treatment of thyroid disease; Improve
blood circulation, the conservation group, lower cholesterol, prevent high blood pressure.
Vitamin E is a kind of very important vasodilator and anticoagulants; Prevention and
treatment of varicose veins; Prevent blood coagulation, reduce speckle organization.
| | | | |
| --- | --- | --- | --- |
| Pyridoxamine dihydrochloride | CAS:524-36-7 | Vitamin E | CAS:59-02-9 |
| Vitamin E succinate | CAS:4345-03-3 | Vitamin A | CAS:11103-57-4 |
| Retinyl acetate | CAS:127-47-9 | Thiamine nitrate | CAS:532-43-4 |
| Vitamin B2 | CAS:83-88-5 | Vitamin B6 | CAS:8059-24-3 |
| Cyanocobalamin | CAS:68-19-9 | Vitamin C ethyl ether | CAS: 86404-04-8 |
| Vitamin D3 | CAS:67-97-0 | Tocopheryl acetate | CAS:7695-91-2 |
| Vitamin E nicotinate | CAS:16676-75-8 | Vitamin K1 | CAS:84-80-0 |
| Vitamin K3 | CAS:58-27-5 | Vitamin U | CAS: 3493-12-7 |
| Sodium ascorbate | CAS:134-03-2 | Vitamin AD3 | CAS:67-97-0 |
| Retinol palmitate | CAS:79-81-2 | L(+)-Ascorbic acid | CAS:50-81-7 |
| Vitamin D2 | CAS:50-14-6 | Vitamin K1 | CAS:84-80-0 |
| Vitamin K2 | CAS:11032-49-8 | Ethyl cellulose | CAS:9004-57-3 |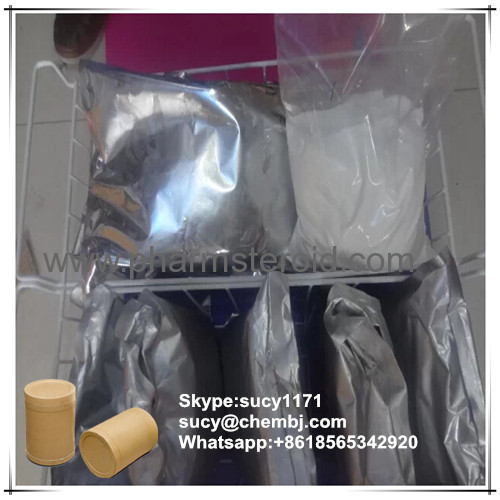 Competitive Advantage:
Professional Packing
Professional packing with professional materials, and we will give clients several packing way to choose after you contact me through my email
Quality Assurance
Double check for quality of every batch before delivering to customer;
For appearance, we will take pictures of products in advance. We offer the photos to you for your approval. Especially for lumpy solid, we will check the appearance after melting to avoid visible contaminations.
For key parameters, we send samples to qualified third party against manufacturer's COA or upon customer's test method. If there is discrepancy, we will inform you immediately.
Competitive Price
Our extensive relationship with manufacturers in China, allow us to bring you the highest quality chemicals, ingredients, and additives at a superior price.
The more you buy the more competitive prices you will get.
In time Delivery:
We promise to deliver each batch of products in time, and with the target that deliver satisfaction rate arrive to 100%.
Service with heart
We Truly Chemical offer specialized logistic service including export declaration, customs clearance and every detail during shipment. This makes us able to offer you one-stop service from the order to the products transported to your hand. Truly Chemical keeps your order in our heart.