TELI CS3500C CAMERA CONTROLLER CCD Weight: 1.46 lbs
Shipping Date:
· In-stock products: Same day shipping Mon. through Fri. by 6:00 pm EST
· Order products: Shipping date is specified in the Product Details page
Carriers:
· US Orders: FedEx, UPS,
· International Orders: FedEx, UPS, TNT, Express Mail International
* Blind Shipping is available for approved customer accounts
* Orders can be picked up at our Own Location
Contact:Jessica
Skype:jessica01235483
Email:sales*mvme.cn (please change * to @)
TEL:86-592-5856209
Mobile Phone:86-18030235311(WhatsApp)
Q Q:2851195444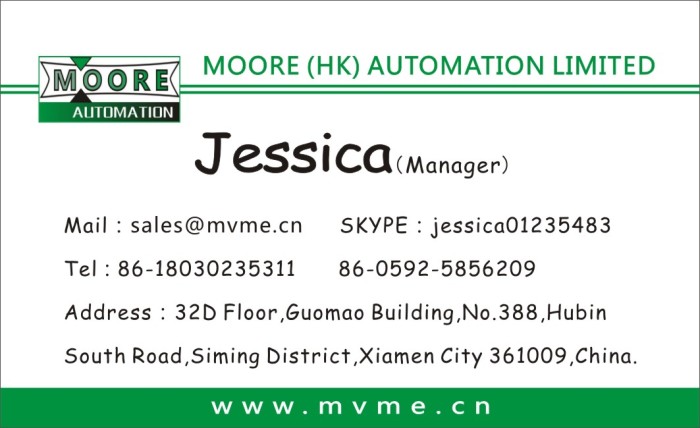 Prosoft Technology specializes in the development of communications solutions for large-scale automation products suppliers such as Rockwell Automation and Schneider Electric. ProSoft Technology is committed to providing industrial communications solutions that can connect a variety of automation products. ProSoft Technology offers four series of products.
The inRax product is specifically developed for Rockwell Automation and Allen-Bradley control systems and supports ControlLogix, PLC, SLC, CompactLogix and FLEX I / O. The communication protocol and network interface provided by the product include ASCII, BASIC, 'C' '' '' ', DF1, DH-485, DNP 3.0, IEC 60870-5-101, IEC 60870-5-103, IEC 60870 -5-104, Johnson Controls Metasys, Landis & Gyr, Limitorque, MDA Scientific, Modbus, Siemens, Systronics VSAT, Teledyne CA, Modbus Plus, PROFIBUS DP, EtherNet / IP, Modbus TCP / IP, HART multi-drop and Honeywell DE , Traffic computers, programmable modules, and slotted PCs in ControlLogix systems.
ProTalk products are developed for the Schneider Electric Quantum platform. Supported protocols and network interfaces include 'C' '' '', DF1, DNP 3.0, EtherNet / IP, Generic Ethernet, HART multi-drop, IEC 60870-5 -101, IEC 60870-5-103, IEC 60870-5-104, Landis & Gyr and PROFIBUS DP.
ProLinx product lines include monolithic gateways, protocol converters, application servers, and wireless gateways. These industrial communication gateways can provide communication between different networks, including: DF1, Modbus, DNP 3.0, ASCII, DH-485, IEC 60870-5-101, IEC 60870-5-103, IEC 60870-5-104, EtherNet / IP, Modbus TCP / IP, Modbus Plus, PROFIBUS DP, Remote I / O, HART multi-drop, Honeywell DE, and Bosch.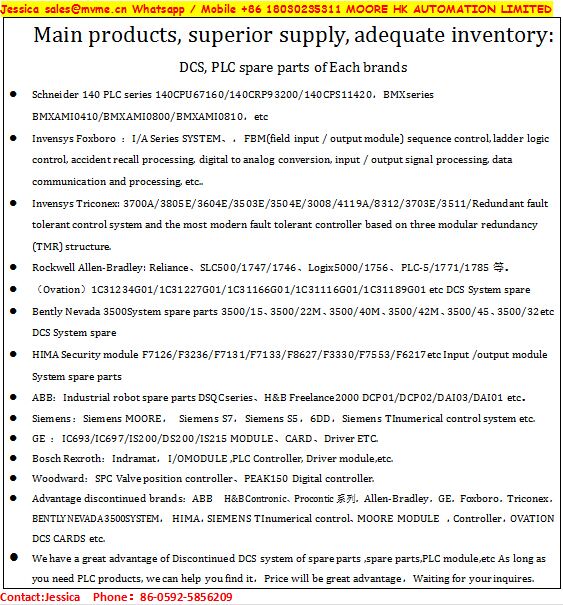 6DS1140-8AA
6DS1702-8RR
6ES5734-2BD20
6ES5491-0LB11+6ES5434-4UA12
6ES5943-7UB11
S7-200
58511001 3430003
FUM230/6DP1230-8CC
FUM210 6DP1210-8BA
FUM511 6DP1511-8AA
FUM280 6DP1280-8AA
FUM310 6DP1310-8AA
FUM210 6DP1210-8AA
6DR1410-0NJ91-1JN0+C73451-A347-B151
FUM232 6DP1232-8AA
FUM531 6DP1531-8AA
6DS1211 6DS1212 6DS1213 6DS1922 6DS4407
6ES5304-3UB11 + 6ES5491-0LB11
6DR5010-0NG00-0AA0
6ES5105-3RA31 6ES5935-3LA12 6ES5905-3RB11
PM8M26
6DS1701-8AB
6DS1703-8RR
6FX1-190-3AD00
6ES5927-3KA13
6DS1211 6DC1212 6DS1213
6DS1325-8AA
6DS1223-8AC
6DS1703-8AB
6DS1731-8RR
6DS1327-8AA
6DS1326-8BB
C79451-A3260-A25
C79451-Z1359-U9
6DS1901-8BA
6DS1701-8AA
6DS1844-8DA
6DS1312-8BB
6DS1330-8CA
C79458-L2197-A1
C79458-L2339-A1
C79458-L2225-B205
6DS1702-8AA
C79458L7000B18
C79458-L2270-A1
C79145A3054B808
6EA9643-3AA00-0AX0
C79458-L2350-A1
6ES5 985-4AA11
LBF2003396-R161
| | |
| --- | --- |
| FORCE | CPU-30ZBE |
| FORCE | SPARC ESP5S-85/0-S |
| FORCE | SYS68K CPU-30BE/16 |
| FORCE | SYS68K CPU-30BE16 REV 3 |
| FORCE COMPUTERS | SYS68K/CPU-6 REV. 4.1 |
| ASAHI KEIKI | AP102-13-11 |
| KOKUSAI | KOMS-A2 CXP-544A |
| SA | TEACHING PENDANT SUS CORP. SA-T1 |
| SAE STAHL BEDIENTERMINAL | PROVICOM MT-60 |
| SAIA | PCA1.M41M4 |
| SAIA | PCD1.M110 |
| SAIA | PCD2.C100 |
| SAIA | PCD2.K110 |
| SAIA | PCD3.W720 |
| SAIA | PCD6.A4 |
| SAIA | PCD2.M110 |
| SAIA | PCD4.M12 |
| SANMEI | QT-004AXE |
| SANMEI | TRC-002SO |
| SANSHO | PFC-71 |
Type of payment: T/T 100% Payment in Advance
Lead time: 2-3 working days
Minimum order quantity: 1 piece
Quantity available: 222
Courier partners: DHL, UPS, TNT, FedEx and EMS
Warranty: Twelve months
Technical specification, manuals and data sheets: Available on request
To get our best price & fast quotation, pls send us e-mail now.
Our company has many products in stock,which are immediately available.The warranty is 1 years which apply to all the new products.If you purchase one more parts from us,we can make a discount to you.
If you have any question pls do not hesitate to contact us.We can supply all kind of the automaiton parts,if you want to purchase parts pls send the parts model to my mail, I will prompt reply you.
Hope anyone enquire from us.