Features :
Free adjustment oppression of the wrist.
Adjustable straps ensure a comfortable fit and stabilization.
Support offers all day comfort, protects against scrapes and bruises.
Design in line with the thumb root shape,will not affect the harmony of holding ball rod,racket,golf clubs and so on.
Thumb hole allowing for perfect grip and simply wraps around the wrist, held in place with a touch and close finish.

Specifications:
Size: 23*9*7cm
Color: black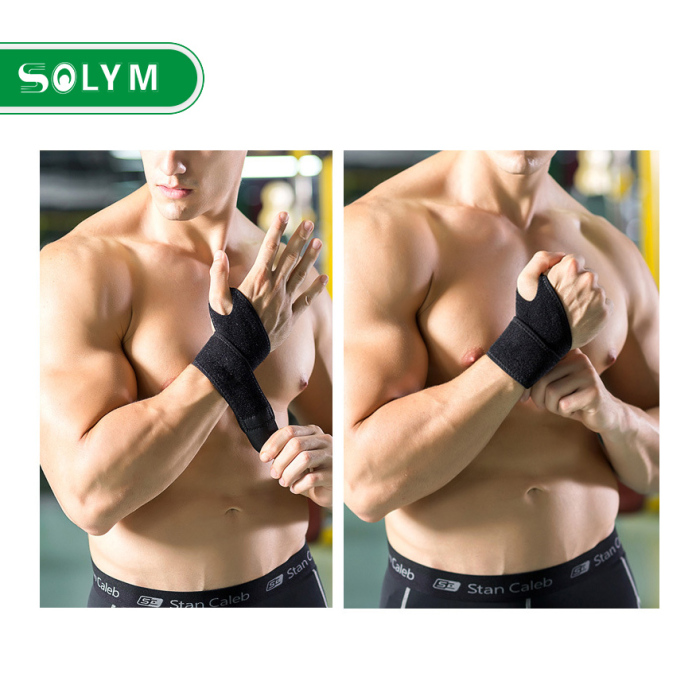 Note:
1. Do not use on trauma.
People who easy to suffer from dermatitis
and sensitive to rubber or cross infection should wear it with caution,wear during sleep is not recommended.
2. If there is a rash or other questions,please stop using and consult your doctor advice.
3. Regular cleaning can keep clean and avoid the skin discomfort caused by the salt eliminate from your body.
4. We suggest to clean before the first use,and the first washing may slight discoloration.
5. Suggest hand wash with mild and neutral detergent. Do not long time soak, bleach, exposure.