ultrasound scanner ultrasound machine price ultrasound scanner USB convex probe
Uprobe-20C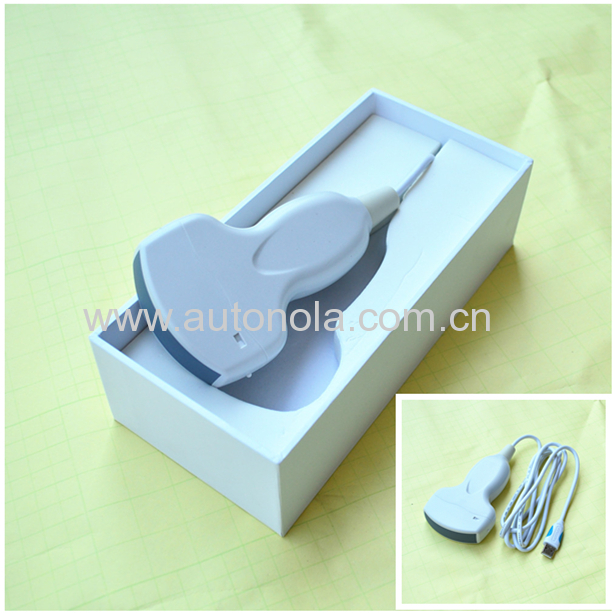 Overviews:
USB probe Ultrasound Scanner works with computer(windows) or tablet/phone(Android), connect by USB Cable. It with very clear image.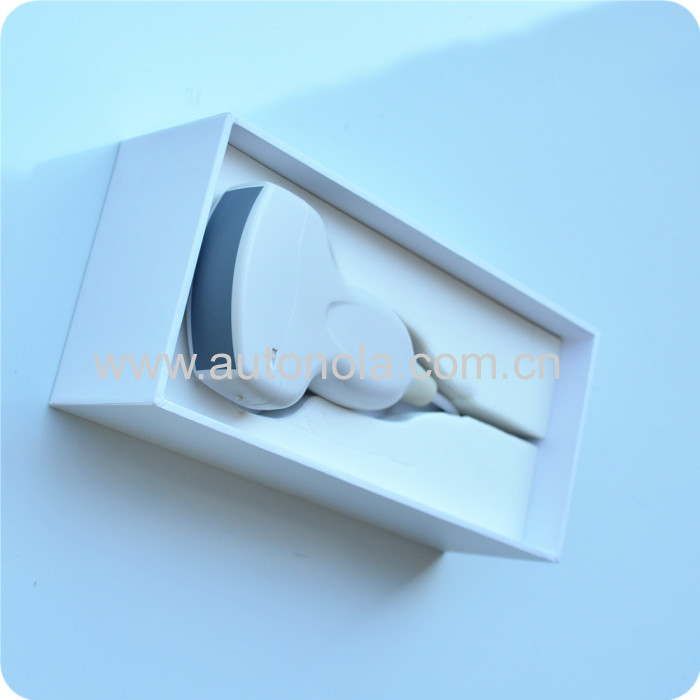 Feature :
-Small and light
-Full digital imaging technology, crystal-clear Image
-Work with windows system computer or tablet
-Abundant functions, powerful report management
-Suit for emergency, clinic, outdoor outdoor and vet inspection
Specifications
1. Scanning type: Electronic convex array scanning
2. Scanning mode: B, B/B, B/M, M, 4B
3. Probe type: Convex array probe, Radius 60mm, Frequency scope: 2.0 MH~4.5 MHz(Center Frequency 3.5MHz, 80 elements, USB connect)
4. Operating System: User's computer or tablet, Win XP, VISTA, WIN7, WIN8, Wind10.
5. Software language: Chinese/English, switchable
6. Multi-frequency switch: 2.0MHz, 2.5MHz, 3.0MHz, 3.5MHz, 4.0MHz, 4.5MHz.
7. Focus: Electronic focus selection
8. Six kinds application preset: General, Gynecology, Obstetrics, Cardiology, Small parts, Urology
9. Image Processing
Pre-processing: Frame Correlation, Dynamic Rang, THI, Smoothing and sharpening
Post-Processing: γ adjustment
10. Image Magnification: 1.0, 1.2, 1.5, 2.0
11. Gain Adjustment: Total Gain and Steps Gain adjustment
12. Measurement and Calculation
B mode: distance, circum, area, volume, angle, ratio, stenosis, profile, histogram;
M mode: heart rate, time, distance, slope and stenosis;
Gynecology measurement: Uterus, cervix, endometrium, L/R ovary;
Obstetric: gestation weeks (BPD, GS, CRL, FL, HL, OFD, TTD, AC), fetal weight, AFI;
Cardiology: LV, LV function, LVPW, RVAWT;
Urology: transition zone volume, bladder volume, RUV, prostate, kidney;
Small parts: optic, thyroid, jaw and face.
13. Image save and Cine loop memory: HDD Save/Preview image files (JPG), Data files preset, 512-frame memory,manual/automatic cine loop
14. Image flip: Left/right Mirror Horizontally Flip, Up/down Vertically Flip
15. Notation: Date, Time, Name, Patient ID, Age, Doctor, Hospital Name; Full screen annotation edit; Probe direction mark; Body mark
16. Image report and print function
18. Continues working time: Max. 8 hours
19. Probe dimension and weight:
a) Probe size:23mm×150mm×70mm
b) Cable Length: 4750px
c) Weight: 0.2 KG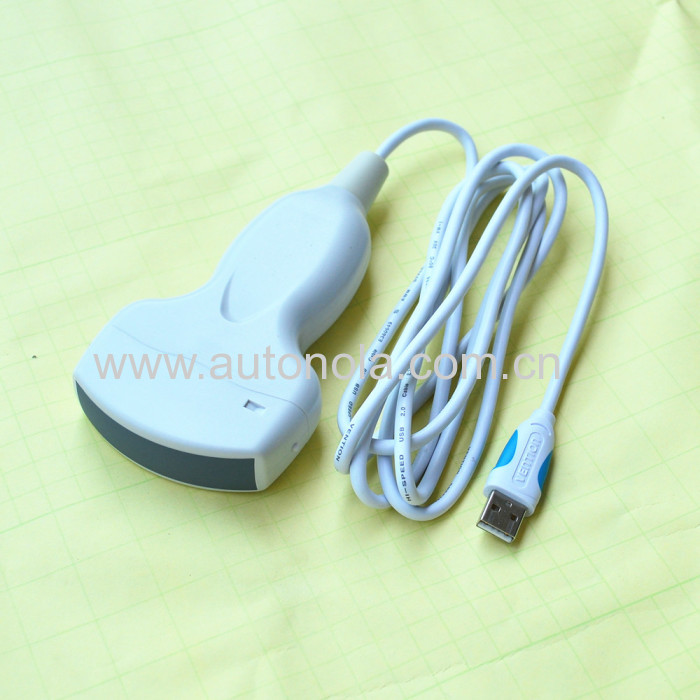 Standard Configuration:
-Convex probe(R60, 3.5MHz) 1pcs
-Software disk 1pcs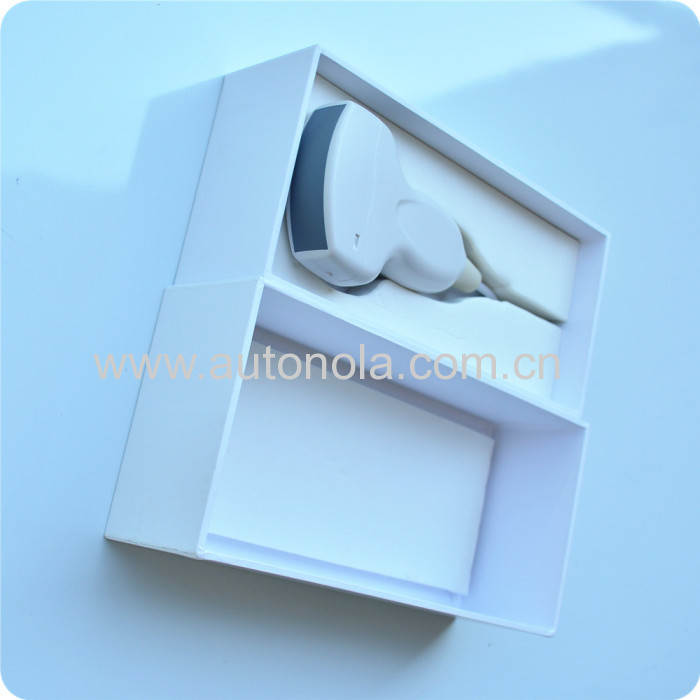 Optional:
-Computer, tablet
-Ultrasound keyboard
Packing & Delivery
Packing carton:19cm*11cm*6.5cm
Port:shenzhen,China(Mainland)/shanghai,China(Mainland)

FAQ
Q: Are you manufacturer ?
A: Yes,we have our own R&D team and sales team,We provide you one-stop service.


Q: Do you have CE,ISO?
A: Yes,our products are approved by CE,ISO.

Q:What are your payment terms?
A:T/T in advance, Western Union, PayPal,Money Gram.

Q:What's your delivery time?
A:Within 2-3 Working Days after receipt of payment.
For the customer designed, it may spend longer days.
And we will send you the Tracking Number after shipment.

Q:What are your shipping ways?
A: by Air, by land


Our Service
Professional sales:
•We value every inquiry sent to us, ensure quick competitive offer.
•We assist you on every direct purchasing,project and bid tenders. Provide all necessary document.
•We are a sales team, with all technical support from engineer team.

Ontime delivery time:
•We put your order into our tight production schedule, ensure your punctual delivery time.
•Production / inspection report before your order packed
•Shipping notice/ insurance to you as soon as your order is shipped.

After sales service:
•We respect your feed back after receive the goods.
•We provide 18 months warranty after goods arrive.
•We promise all spare parts available in lifetime use.
•We care your complain within 24hours.


Warantty
This equipment will be enjoyed 18 months warranty according to the international standard .We will responsible for repairing it or replace the related accessories free of charge if any malfunction happened for the equipment's own quality problem from the date of purchase.

For further information ,Please contact us ,we will be more than happy to fully assist with you in any project and tender.

The Exhibition