Animal ultrasound machine VET Digital Palm top Ultrasound Scanner animal pregnancy test kit animal handheld ultrasound scanner
(ATNL/51353C VET)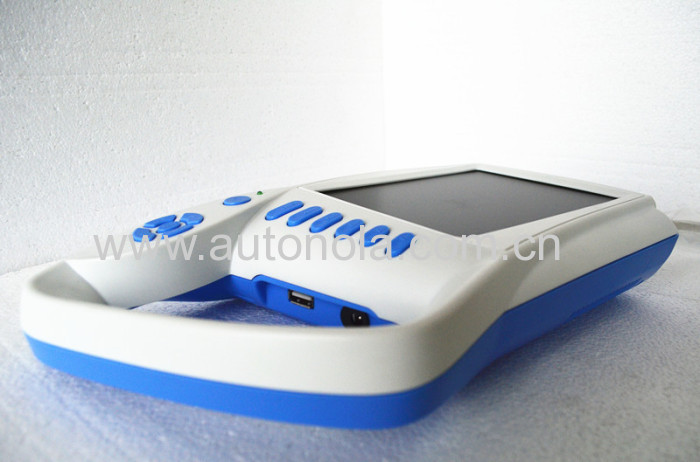 Main Features:
Full digital beam forming technology
Generate Report
7 inch TFT LCD
A/DC and LI-battery operated
Light and compact design, simple to use
High quality keyboard and clear image
USB 2.0 for real-time picture uploading to PC
Probe automatic identification
Net weight: 1.2 Kgs
Dimension: 320×170×65mm
Main Technical Specification:
·Application: Cattle, Equine, Sheep, Dog, Cat,
·Scanning Method: Convex, Micro-convex, Linear, Rectal
·Frequency for Convex : 2.0, 2.5, 3.0, 3.5, 4.0, 4.5, 5.0
·Display Mode: B, B+B, B+M, M, 4B
·Gray Scale: 256 levels
·Gamma: 4
·Monitor: 7 inch LCD
·Operation interface: English/Chinese switchable
·Scanning Deepth : 180mm
·Image magnification: *1.0, *1.2,*1.3 *1.5,*1.6, *1.8, *2.0 times
·Image control: left/right, black/white, up/down
·General Measurement: Distance, Circumference/Area, Volume, Heart Rate
·512 frames for cine-memory
·Human Body Mark : 15 kinds
·4 focusing combination selectable
·Characteristic showing in real-time clock, ID, Sex, Age, Hospital name, Focusing Info and Gain (Near, Far, Overall) info.
·8 Segments of TGC adjustment, full gain control
·Puncture function is available under B mode.
· Generate HistoG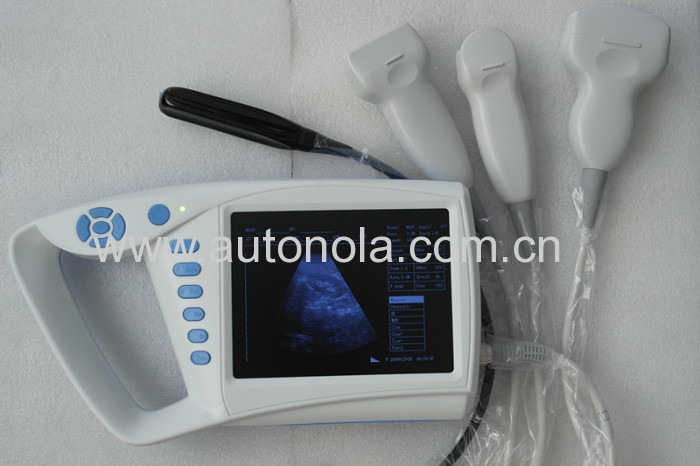 Veterinary Measurement:
Bovine: BPD , CRL
Equine :BPD, GSD
Ovine: BPD, CRL
Canine: CRL, BD
Feline: BD, HD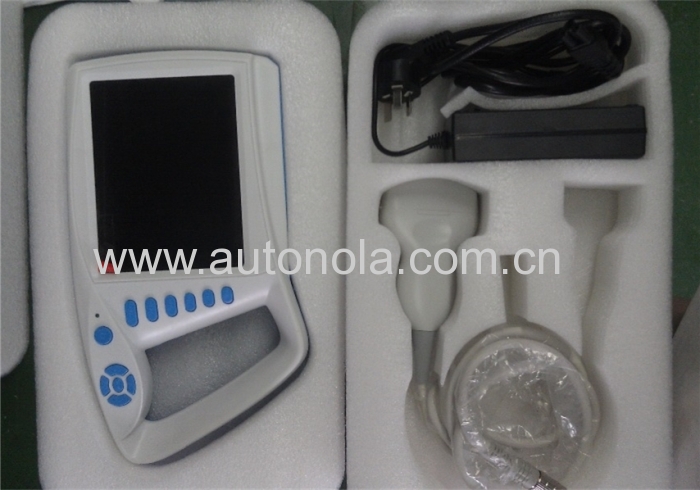 Standard configuration:
Main unit
Transrectal probe
Li-battery
USB
Options:
Linear array probe
Micro-Convex array probe
convex array probe
Video Printer/Laser printer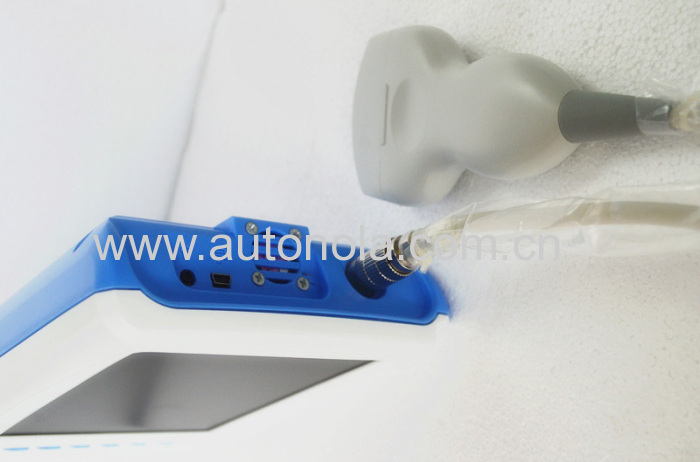 Packing & Delivery
Packing carton:42*20*25
Port:shenzhen,China(Mainland)/shanghai,China(Mainland)
Delivery time:2-3 working days after receipt of payment.
Payment term:T/T in advance,western Union,MoneyGram,paypal.