When pouring concrete in PC components production, use a built-in magnet to fixed various embedded trough and the pipeline, it is very easy and convenient, and do not leave any marks on the platform, we can produce according to customer requirements of different diameter size, different size of the suction of the magnet.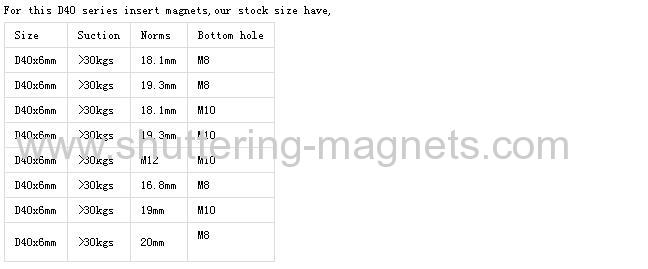 Also we can provide custom service,we can produce these insert magnet as per your dawing.
now in china,D40 series inset magnets we produce more than 20000pcs/moth insert magnets ,the BROAD GROUP,SANY,ZHONGTIAN GROUP,CMIG Drawin also use our insert magnet,we hope more and more pc factory can choose our SAIXIN brand magnetic products.