Skype:sucy1171
Whatsapp:+8618565342920
sucy at chembj dot com
Linocaine hydrochloride Pharmaceutical Linocaine hydrochloride CAS:6108-05-0
Basic info.
Product Name:Linocaine hydrochloride
CAS:6108-05-0
MF:C14H25ClN2O2
MW:288.81
EINECS:200-803-8
solubility H2O: soluble
form :solid
color :white
Usage:used in Local anesthesia and heart rhythm disorders.
Specification:
| | | |
| --- | --- | --- |
| Item | Standard | Result |
| Characteristics | A white or almost white crystalline powder | Conform |
| Identification | Should meet related requirements | Conform |
| Appearance of solution | Should meet related requirements | Passed |
| PH | 3.5-5.5 | 4.5 |
| Specific optical rotation | +135°~+150° | +143° |
| Boiling point | 350.8°C at 760 mmHg | Conform |
| Flash point | 166°C | Conform |
| Lincomycin B | 5.0% max | 2.9% |
| Heavy metals | 5ppm max | Conform |
| Residue on ignition | 0.5% max | 0.1% |
| Water | 3.1-4.6% | 4.3% |
| Bacterial endotoxins | smaller than 0.5IU/mg | |
| Assay | 99-101%(C14H23ClN2O, anhydrous substance) | 99.5% |
Description
Lidocaine hydrochloride is a white powder without smell and with a bitter taste that is used both in human and veterinary medicine. The drug is also known as lignocaine hydrochloride, and is used as a local anesthetic and to regulate certain medical problems related to heart rhythm. Injections of it are used to provide local anesthesia during various minor surgical procedures. It is also available in various topical preparations, such as gels, sprays, creams, and ointments that are usually applied to the skin or the mucous membranes. This drug was first manufactured in Sweden in 1943 and was then named xylocaine.
When used for anesthetic purposes, lidocaine hydrochloride works by blocking certain functions of the nervous system, inhibiting the transmission of pain impulses from the treated area to the brain. It is a fast-acting form of local anesthesia that often starts to work within five minutes. The effects wear off in a relatively short time, often a couple of hours, because the drug is quickly metabolized by the liver.
Application:
Lidocaine hydrochloride is used on the skin to stop itching and pain from certain skin conditions (e. G., scrapes, minor burns, eczema, insect bites) and to treat minor discomfort and itching caused by hemorrhoids and certain other problems of the genital/anal area (e. G., anal fissures, itching around the vagina/rectum). Some forms of this medication are also used to decrease discomfort or pain during certain medical procedures/exams (e. G., sigmoidoscopy, cystoscopy). Lidocaine is a local anesthetic that works by causing temporary numbness/loss of feeling in the skin and mucous membranes.
Proparacaine hydrochloride and tetracaine are also indicated to produce local anesthesia prior to surgical procedures such as cataract extraction and pterygium excision, usually as an adjunct to locally injected anesthetics.
Ophthalmic solutions used for intraocular procedures should be preservative-free. Preservatives may cause damage to the corneal epithelium if a significant quantity of solutionenters the eye through the incision.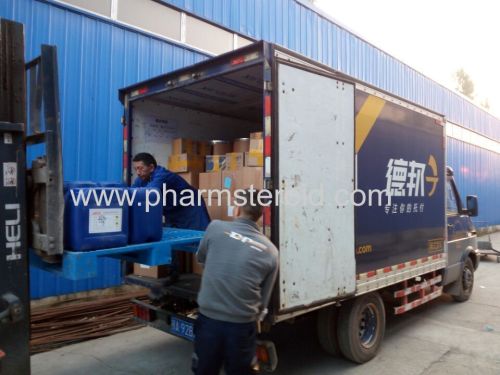 Packaging & Delivery
1: Sufficient stock, so we can delivery promptly at the very day when receive the payment
2: Sophisticated and professional logistic agent. We take responsibility to provide our customers with fast delivery and secure shipping
3:Well-trained and disciplined packing team. Unique ways to ship 10 grams to 100kg powders at one time to your destination. Fast and discreet shipment could be arranged for customs pass Guaranteed.
4: Packing pictures and tacking code are provided within 18 hours after receiving the payment. Updated tracking information will be provided every other day.
5: After-sale service: Any questions or problems after receiving the product, please feel free to contact us. Problems would be solved immediately.