Stainless Steel Printing Screen farbic

Masterial:SUS304N,304HPS,316L
Weave:Plain
Features:
1.Much higher tension than common polyester mesh and this property is very stable
2.Uniform wire diameter and aperture with extremely low difference
3.Very small elongation of wire mesh at high tension
4.The wire mesh will not lose elasticity at extreme tension
5.The excellent corrosion resistance of stianless steel wire exceeds polyester fiber
6.To avoid affects of nonelectrostatic for printing and ensure the safety of printing
7.Special features of steel wire mesh,suitable for heat-melting ink
8.To avoid the attects of any solvents to wire mesh and to ensure the safety of printing.


Application:

Stainless steel printing screen fabric is specially used in the plate making of electronics,textiles,ceramics,glass and other industries and filtration in aviation,airspace and petrochemical industries.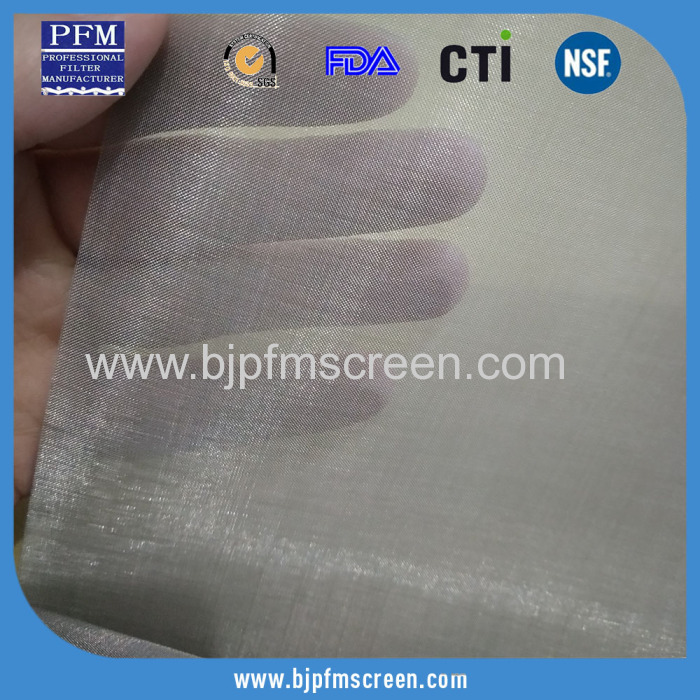 Stainless Steel Calender Printing Screen

BJPFM's calender technology achieves thin mesh with outstanding thickness uniformity and flat-lying characteristics.

1.This process enables mesh to achieve thinner thickness that is not possible with a regular woven screen.
2.Our process technology enhanced thickness uniformity/flat-lying characteristics of mesh to achieve smoother squeegeeing.
3.This stainless steel printing screen shows its capabilities in improving uniformity of film thinckness,reducing printing thickness,superior edge definition,and printing dimensional accuracy.