Stainless Steel Wire Mesh for Screen Printing

Stainless steel wire mesh for screen printing is also called stainless steel woven netting ,stainless steel wire cloth .

By far we are the only manufacturer
in China
who produces 304N stainless steel wire cloth for screen printing.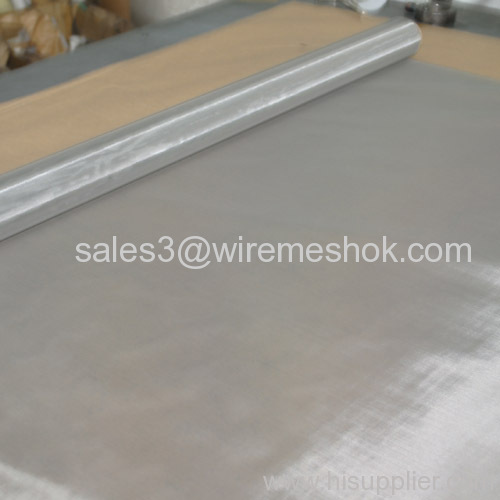 Material
:304N ,316L,316
Weave
:plain weave
Features
:
High tension:Stainless Steel Wire Mesh has much higher tension than common polyester mesh,and this property is very stable
Super Precision:Uniform wire diameter and aperture
Low elongation:stainless steel wire mesh has very small elongation at high tension
High flexibility:stainless steel wire mesh won`t lose elasticity at extreme tension
High Corrosion Resistance:the excellent corrosion resistance of stainless steel wire exceeds polyester fiber
Non-electrostatic:To avoid affects of electrostatic for printing and ensure the safty of printing:
Good Heat-melting resistance:special features of steel wire mesh ,stainless steel wire mesh is specially suiltable for heat-melting ink
Good Solvent Resistance:To avoid the affects of any solvents to wire mesh and to ensure the safety of printing
Application
:stainless steel wire cloth is widely used in the printing of Chip Electrical Components,Solar Battery,Flate Plate Display,Liquid Crystal Display,Glass ,Printed Circuit Board .