Guangzhou Sunning Wind Power Generator Co., Ltd. focuses on the research and development of small wind turbines and hybrid power generation system. The company mainly produces 300 watts to 10 kilowatts of small horizontal and vertical wind turbines, wind and solar power supply system which are widely used in off-grid and on-grid power generation system and the system is further used in communication base stations, CCTV, highway monitoring, hybrid power street lights, household power supply and various types of electricity independent power system. At the same time, our company provides all types of wind and solar powered systems and hybrid power street lights project installation and consulting services.
MINI generator Characteristics:

1.Low start-up wind speed
Low wind speed series wind turbines generate more than 60% effective power than the same rotor diameter wind turbine annually.
2.High-efficient Generator
Three-phase permanent magnet synchronous wind turbine,more than 10% of the efficiency of ultra-GB,starting resistance,only be 1/3 of the GB limit,motor insulation rating class H insulation.

3.Unique Power Management System
Built-in a new intelligent controller,monitoring the wind turbine operation in real-time MPPT(Maximum Power Point Tracking) charge.

4.Innovative Noise Reduction Technology
Start and product electricity at the 1.5m/s,noise only at 40db at 13m/s/.

5.Perfect Wind Wheel System
The wind turbine wheel are made of a low temperature resistance,aging high strength compound material,can cope with a variety of complex wind conditions,charge wind energy into electrical energy efficiently and sustainably.
6.Unique Design Of The Rudder
Wind turbine rudders are ale to respond to the wind speed and wind direction flexibly,enhancing the efficiency of power generation.

Specifcation
Rated Power 400w
Maximum Power 450W
Rotor Dimension 1.21m
Voltage 12/24v
Start-up Wind Speed 1.5 m/s
Cut-in Wind Speed 2.0m/s
Body Cast Aluminum
Blades Nylon Fiber Glass
Hub Inserted structure
Bearing SKF Sweden bearing
Screws DONGMING
Connection Sleeve connection
400W wind turbine photos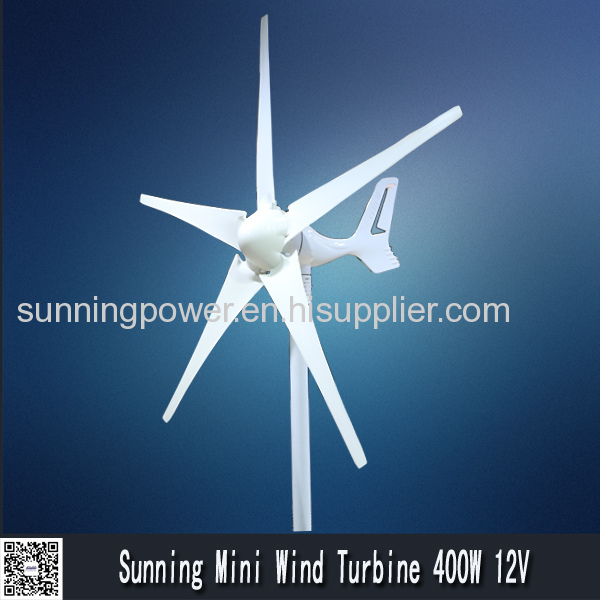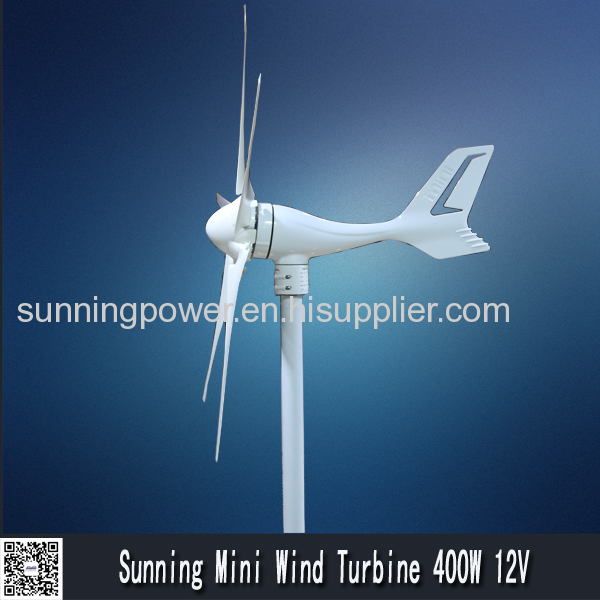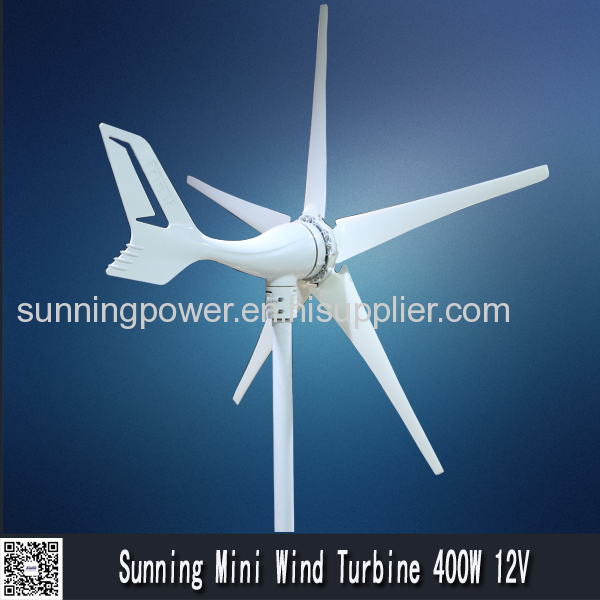 400W wind turbine diagram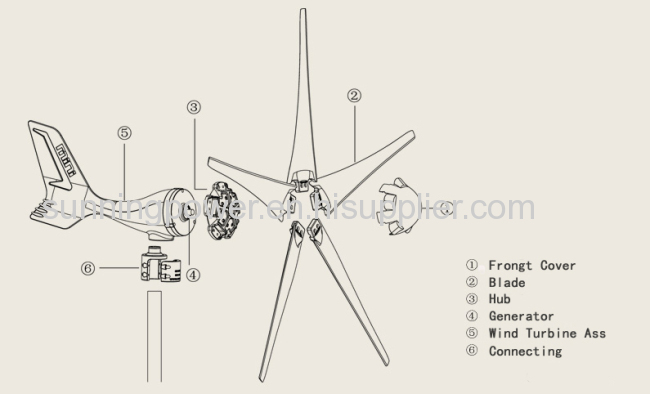 Guangzhou Sunning Windpoer Company
www.sunningwind.com
Rachel
QQ:2880181094
Skype:rachel66907
email:sunning01@sunningpower.com