Plain dutch weave wire cloth,Twill dutch weave wire cloth,
materials:mild steel wire,plain steel wire,stainless steel wire.
24x110,18x100,14x88
dutch weave Stainless Steel Wire Mesh:plain dutch weave Stainless Steel Wire Mesh,twill dutch weave stainless steel wire mesh.
Plain dutch weave:
Woven as a plain weave, but with the warp wires of greater diameter than the weft wires. The weft wires are very close together so that a so-called zero-mesh structure is formed; while the warp wires are thicker and arranged wider apart.
Twill dutch weave
: "Twill" indicates the warp and weft wires pass alternately above two and below two wires. "Dutch" refers to the use of a heavier warp wire diameter in conjunction with a lighter weft wire diameter. This weave shows a combination of twill and dutch weave.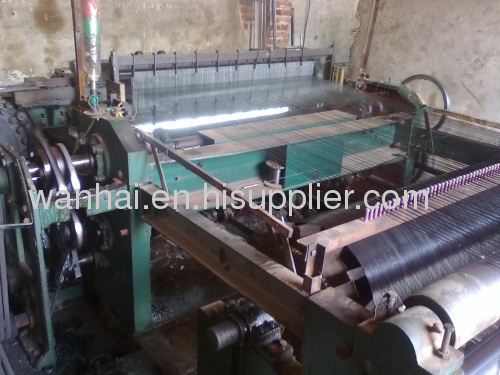 Specification List of Stainless Steel dutch weave Wire Mesh
| | | | |
| --- | --- | --- | --- |
| Mesh/Inch | Wire Diameter | Absolute Filtration Fineness µm | Nominal Filtration Fineness µm |
| 8X85 | .014X.0126 | 318 - 340 | 250 - 255 |
| 12X64 | .024X.0165 | 270 - 285 | 200 - 205 |
| 14X88 | .020X.013 | 225 - 245 | 150 - 155 |
| 20X150 | .0098X.007 | 155 - 165 | 100 - 105 |
| 24X100 | .015X.010 | 115 - 125 | 80 - 85 |
| 30X150 | .009X.007 | 95 - 100 | 65 - 70 |
| 40X200 | .007X.0055 | 65 - 70 | 55 - 60 |
| 50X250 | .0055X.0045 | 55 - 60 | 40 - 45 |
| 80X400 | .0049X.0028 | 43 - 48 | 35 - 40 |