variable pump injection Moulding machine
1.Clamping Unit
5-point double toggle clamping system
Mechanical &electrical safety devices
Low pressure mould protection
Controllable multi-stage mold open/close position ,pressure & speed
Fast mould clamping with differential device
Robust casting construction with strengthened tie bar for maximum service life and best molding results
Automatic mould height adjustment
Variable modes of ejector movement
Automatic central lubrication


2.
Injection Unit
Double drive cylinder injection system with symmetrical oil circuit
Controllable multi-stage injection pressure,speed and position
Controllable multi-stage dwell pressure,speed and time
Controllable multi-stage charging speed , position and time
PID barrel temperature control
Screw plasticizing back pressure control
Suck back function
Plasticizing cold start prevention
Screw speed inspection
Self purging function
Effucient plasticizing device with strong torque hydraulic motor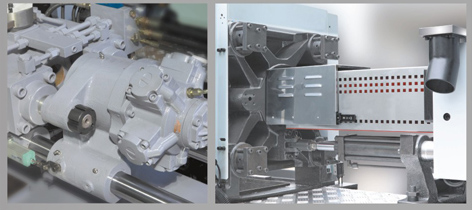 3.
Control System
Japaness controller with 10 inch LED color screen
Mold data storage
Linear transducer for clamping/injection/ejection control
English,Spanish,Portuguese,Russian,Arabic and other language options



4.
Hydraulic System
Effucient and sound reduced hydraulic system
Weldless oil circuit
Hydraulic proportional control
Hydraulic elements by well-known brand with high
Oil temperature alarm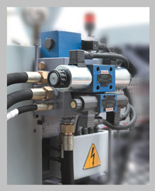 Lunar series specification:

INJECTION UNIT


YH 90
Screw specification
T
A
B
C
Screw diameter (mm)
28
32
36
40
Screw stroke (mm)
175
175
175
175
Screw L:D(L/D)
24
23
20.5
18.3
Shot volume (cm³)
108
141
178
220
Shot weight PS(g)
97
127
160
198
Injection pressure(Mpa)
257
197
156
126
Dwell pressure(kgf/cm²)
2623
2008
1587
1285
Injection speed(mm/sec)
120
120
120
120
Injection rate(cm³/sec)
73.7
96.5
122.1
150.7
Screw rotate speed (rpm)
220
250
250
250
Nozzle sealing force(KN)
38.2
Nozzle advance stroke(mm)
30
Heater power (KW)
6.64
CLAMPING UNIT
Clamp force (KN)
900
Toggle stroke(mm)
320
Space between tie bars(mm)
365x365
Max.mould height(mm)
400
Min.mould height(mm)
150
Ejector number(pc)
5
Ejector force (KN)
35.3
Ejector stroke(mm)
100
OTHERS
Special pump pressure(Mpa)
21
Standard pump pressure(Mpa)
18
Machine dimensions(LxWxH) m
4.2x0.93x1.63
Machine weight(T)
3
Oil tank capacity(L)
140
Pump motor power(KW)
11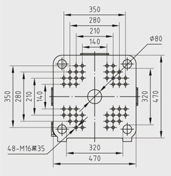 dimension: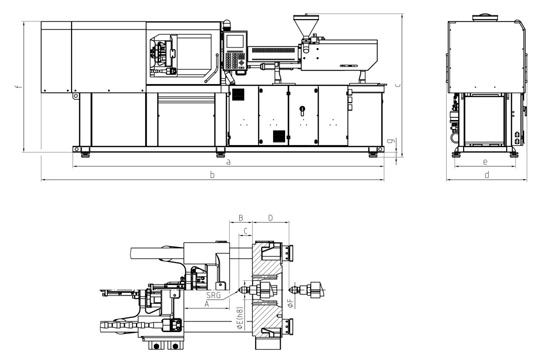 | | | | | | | | | | | | | | | |
| --- | --- | --- | --- | --- | --- | --- | --- | --- | --- | --- | --- | --- | --- | --- |
| | A | B | C | D | E | F | G | a | b | c | d | e | f | g |
| YH90 | 320 | 150 | 30 | 200 | 100 | 3 | 10 | 3665 | 4250 | 1890 | 990 | 730 | 1660 | 30 |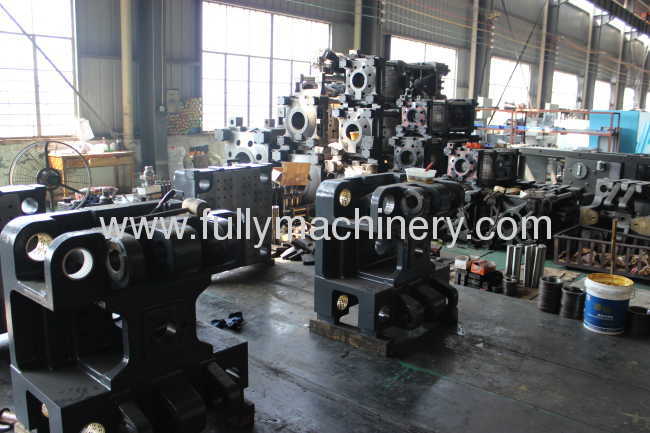 Injection molding machine, injection molding machine or injection machine. It is the main forming equipment plastic products, thermoplastic or thermosetting plastics using plastic molding into various shapes. Divided into vertical, horizontal, all electric. The function of heating plastic injection, high voltage is applied to the molten plastic, so that the injection and full of mold cavity
Welcome to my company contact information