plastic injection machine Suppliers
1. Adopting computer control, proportional electro-hydraulic drive, auto-alarm, fail safe, high degree of automation.
2. The machine has Manual mode, Semi-automatic mode and Automatic mode. Automatic mode includes Electric Eye automatic and Time automatic for users to choose.
3. The machine has an electrical safety duplicate protection device, which is safe and reliable to be operated.
4. Hydraulic components are designed to be outside the machine, which is easy for installation and maintenance.
FL220








INJECTION UNIT












A
B
C
Screw dimeeter
mm
45
50
55
Screw L:D
L/D
24.4
22
20
Shot volume
cm3
460
569
688
Injection pressure
Mpa
219
177
146
Screw rotate speed
rpm


180


Shot weight PS
g
419
518
627
Shot weight PS
oz
14.78
18.272
22.11
CLAMPING UNIT








Clamp force
KN
2200
Toggle stroke
mm
500
Space betweentie bars
mm
510×510
Max.mould height
mm
530
Min. mould height
mm
200
Ejector stroke
mm
150
Ejector force
KN
70
Ejector number
pc
8+1
OTHERS




Die positioning hole
mm
160
Pump pressure
Mpa
16
Pump motor pOwer
KW
18.5
Heating power
KW
16.3
Oil tank capacity
L
320
Machine weight
T
7
Machine demensions(L×W×H)
m
6×1.47×2.2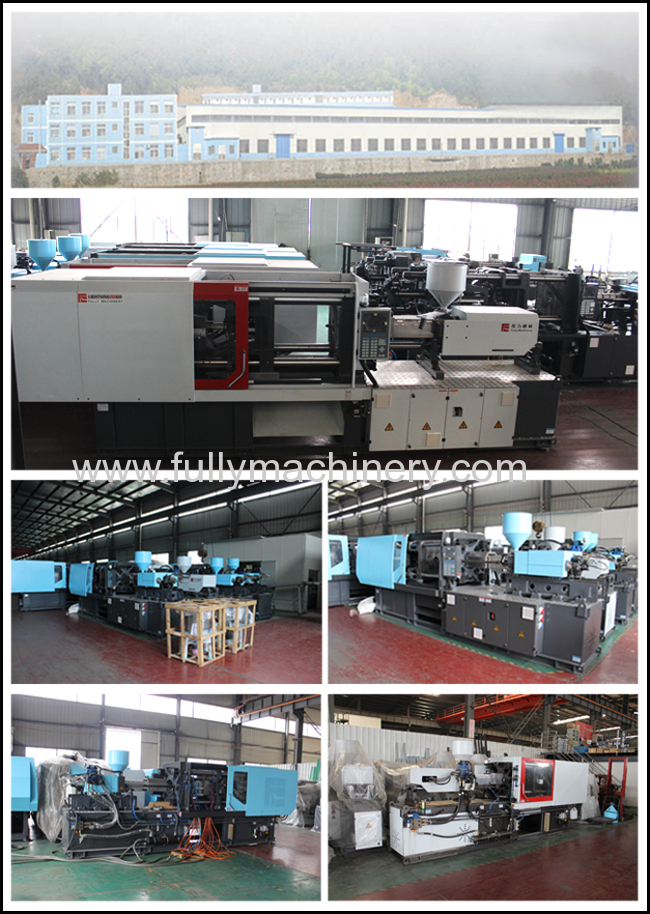 Injection molding machine, injection molding machine or injection machine. It is the main forming equipment plastic products, thermoplastic or thermosetting plastics using plastic molding into various shapes. Divided into vertical, horizontal, all electric. The function of heating plastic injection, high voltage is applied to the molten plastic, so that the injection and full of mold cavity

Welcome to my company contact information