Barbecue net ( Wire meshes )
Contact person: Liang zhuan 0311-80769388 13630826995 QQ: 1694875989
Name.
According to the shape is divided into: circular plane barbecue net, barbecue net square planar circular concave, barbecue net, barbecue net square concave.
According to material is divided into: galvanized iron wire meshes, galvanized steel wire meshes, stainless steel barbecue net.
According to the network handle is divided into: Shank barbecue (also called grill ), without the handles barbecue net
Material quality: carbon steel, stainless steel 304.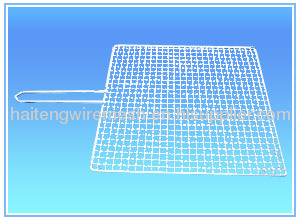 The Arts: septal pattern knitting, woven cotton, argon arc welding
Surface treatment: zinc, polishing, electrolytic.
Special points : high temperature deformation, not rusty, non-toxic and tasteless, easy to use.
Specifications: many types of barbecue network models, special specifications of the factory can be designed according to user needs a variety of models of product specifications.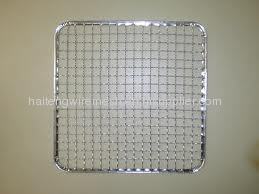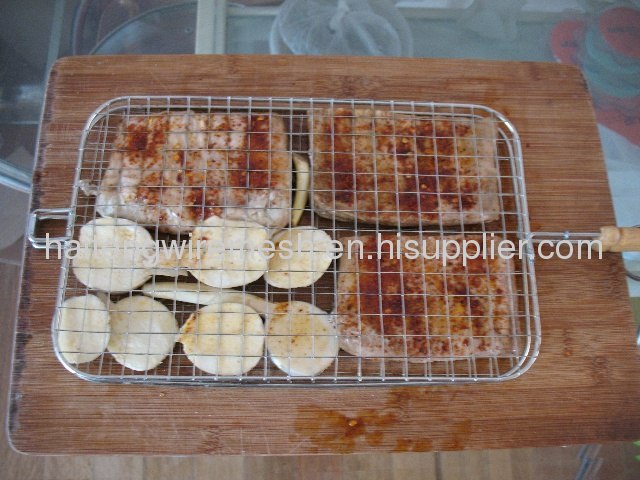 By road: mainly used in hotels, restaurants, barbecue, picnic, camping, military, tourism activities such as pasta, meat, fish, barbecue, steamed smoked, deep baking enthusiast.
Japanese barbecue net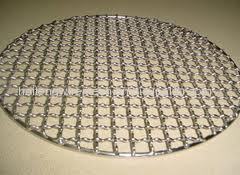 Japanese barbecue net divided according to use disposable barbecue network and repeated use of the stainless steel barbecue net, the shape of a square and circular, the circular barbecue-type network and have vaulted
Square

Round

gauage
SWG

Wire Diameter
mm

Long
mm

Width
mm

wight
kg/each

gauage
SWG

Wire Diameter
mm

diameter
mm

wight
kg/each

18

1.2

260

240

0.09

18

1.2

240

0.075

18

1.2

280

260

0.11

18

1.2

260

0.09

18

1.2

300

300

0.12

18

1.2

270

0.1