product name:TB2 Elastomer bellow Mechanical seals for pump
for blower pump, diving pump,circulating pump, replace the mechanical seal of
John Crane 2(US)


Operations Conditions:
Temperature:-20℃ to +120℃ Pressure:≤1.4MPa Speed:≤15m/s
Materials:
Stationary Ring:Ceramic(Alumina),Silicon Carbide Reaction Bonded,Silicon Carbide Sintered Pressureless,Ni-binder Tungsten Carbide,Co-binder Tungsten Carbide
Rotary Ring:Resin Impregnated Carbon Graphite(Furan),Antimony Impreg. Carbon Graphite,Silicon Carbide Sintered Pressureless,Silicon Carbide Reaction Bonded,Co-binder Tungsten Carbide,Ni-binder Tungsten Carbide
Secondary Seal:Nitrile(NBR),Ethylene Propylene(EPDM),Fluorocarbon Rubber(Viton)
Spring and Metal Parts:Stainless Steel,Stainless Steel
Seat Type:
Standard:TBT11 Alternative:TBT20,TBCT20
Applications:Clean Water,Sewage Water,Oil and other moderately corrosive fluids.
Because of more than twenty years experiences , we become one of the leading manufacturers of die casting and mechanical seals in China, in domestic and overseas customers from USA, Europe, South Africa and Southern Asia...etc. If you are used to use the die casting and mechanical seal, then our goods must be meet your requirements. We are also can design and manufacture according to customers' drawings or samples , please contact us for details.
We can supply kinds of casting parts,including
Die casting/Sand Casting/Investment Casting/automobile parts/Machining Parts
If you have any interest in our products, please do not hesitate to contact us. We look forward to the future cooperation with you.
product:TB2 Elastomer bellow Mechanical seals for pump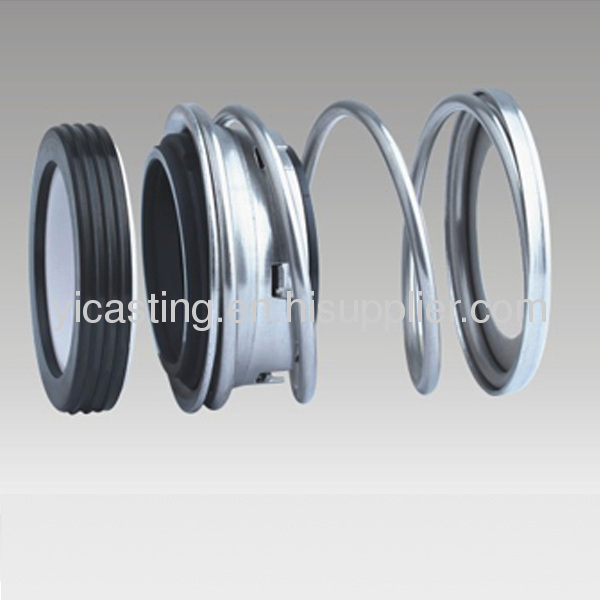 drawing

size