Carbidge injection screw
To provide speed to market and the tightest control over quality, Cowell industry has Barrel & Screw manufacturing facilities in China mainland. Extensive quality control procedures follow each barrel and screw set from order date through delivery. And, many screws and barrels are stock items available for delivery right off the shelf. We also stocks the heater bands for extruder product lines, so you can order your replacement barrel with or with out them. Your choice!
Continuous improvement and processing developments enhance production performance over the life of your extruder. Processes, raw materials and formulations change. Let us review your process with you. In many cases, we can improve melt quality, throughput rate, and wear life when compared with the technology originally supplied with your extruder. Either way, we will keep you productive.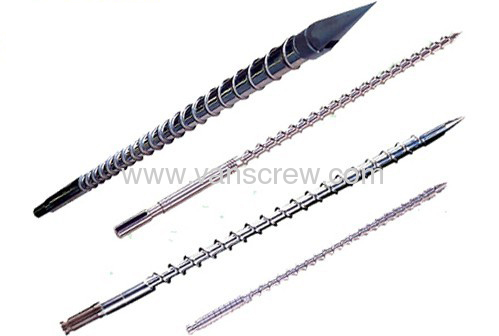 carbidge injection screw