Specifications
flatten expanded metal mesh fence
1.plate thickness:0.5mm-8.0mm
2.opening width:2.5mm-100mm
3.opening length:4.5mm-100mm
Flatten Expanded Metal Mesh Fence
Flatten expanded metal mesh fence production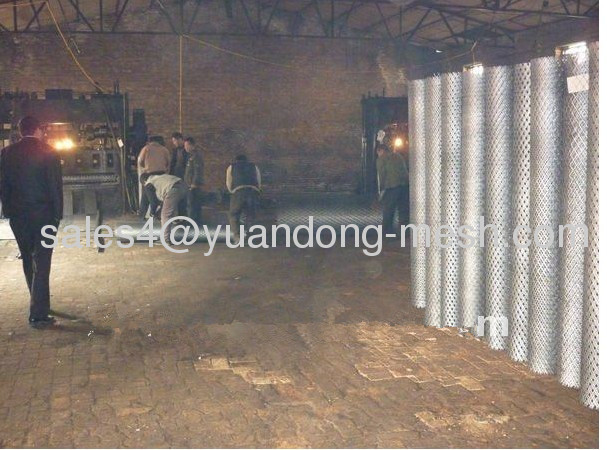 Material
: Aluminium plate, thin low carbon steel plate, stainless steel plate, al-mag alloy plate, copper plate and nickel plate.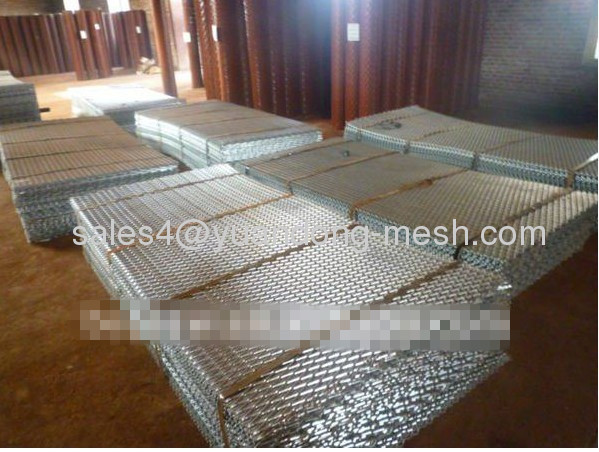 Use
: galvanized expanded metal wire mesh used with concrete in buildings and construction, maintenance of equipments, making of arts and crafts, covering screen for first class sound case. Also fencing for super highway, studio, highway.step mesh of oil tanks, working platform, corridor and walking road Also serve as reinforcing bar in construction, railway and bridges.
Opening shape: rhombus, square, round, triangle and scale-like opening.
Specifications of expanded metal wire mesh
Specification of Flattern Expan

ded Metal Mesh Fence

Sheet Thickness(mm)

Opening in Width
(mm)SWD

Opening in Length
(mm)

LWD

Strand Width(mm)

Roll Width
(m)

Roll Length
(m)

Weight
(kg/m2)

0.5

2.5

4.5

0.5

0.5

1

1.8

0.5

10

25

0.5

0.6

2

0.73

0.6

10

25

1

0.6

2

1

0.8

10

25

1

0.6

2

1.25

1

10

25

1.1

0.6

2

1.77

1

15

40

1.5

2

4

1.85

1.2

10

25

1.1

2

4

2.21

1.2

15

40

1.5

2

4

2.3

1.5

15

40

1.5

1.8

4

2.77

1.5

23

60

2.6

2

3.6

2.77

2

18

50

2.1

2

4

3.69

2

22

60

2.6

2

4

3.69

3

40

80

3.8

2

4

5.00

4

50

100

4

2

2

11.15

4.5

50

100

5

2

2.7

11.15

5

50

100

5

1.4

2.6

12.39

6

50

100

6

2

2.5

17.35

8

50

100

8

2

2.1

28.26
Variety of flattern expanded metal mesh fence: small, medium and heavy expanded metal mesh. Expanded aluminum mesh, expanded platinum filtration mesh, expanded brass mesh, expanded copper mesh, expanded Stainless Steel