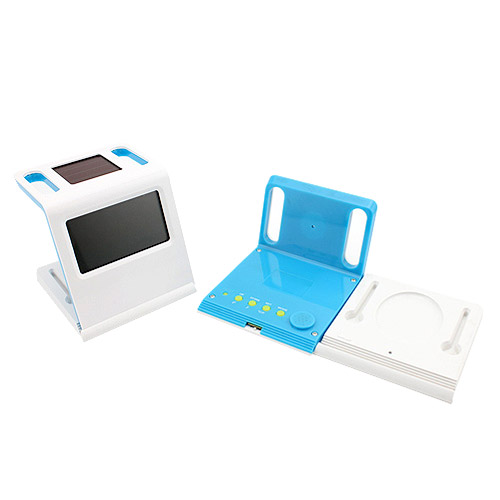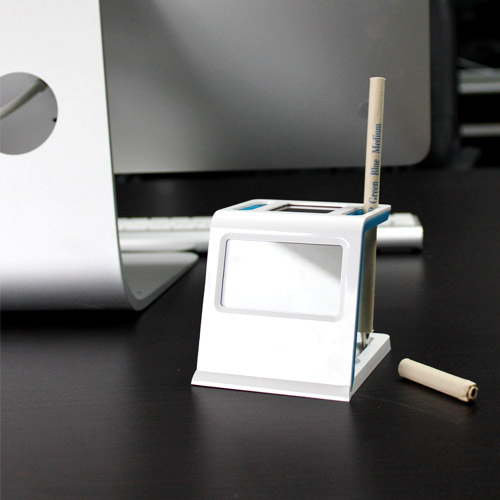 Solar pen holder with digital clock

Item No: BT-3062
1.Normal time mode, display time, date (2000-2099), day of week, 12hr & 24hr mode changeable.
2. Music alarm and snooze mode, with different nature sound as he alarm music, snooze interval adjustable.
3. Timer mode, countdown timer with arrange: 23:59:29-0:00:00.
4. Temperature mode, centigrade and Fahrenheit changeable, the detection range: 0-50.
5. Nature sound demonstration: can show 6 different nature sounds.
6. Can be use as name card holder& pen holder.
7. Solar energy as a reserve power supply.

Features.
Multifunction Digital Calendar clock
Full body is detachable.
Small hand as the touch pen to touch the button easily
4pcs solar in front pannel worked as the clock power
Normal time display
Date and month display
Temperature display
Pen holder
Clipper hold
Small hand worked as stander and touching finger.
The clock is detachable.
Large logo position
sample is available and welcome your any logo
Solar powered multifucntion digital calendar clock


Main Defeatures
1.Normal time mode
Display time,date(2000-2099),day of week,12hr&24hr mode changeable
2.Music alarm and snooze mode
Alarm with different nature sound as the alarm music,snooze interval adjustable
3.Timer mode
Countdown timer,the range:23:59:29-0:00:00
4.Temperature mode
Centigrade and Fahrenheit changeable,the detection range:0-50
5.Nature sound demonstration:can show 6 different nature sound
6.Timer mode:can set demonstration time