General Specification
GPX-4830 Rack Mounting Enclosure is designed for standard 19' rack. It has integrative construction of cable fixing, splice protection, distribution and storage of spare fibers. It can complete optical fiber distribution function independently and widely used in comprehensive distribution cabinet, network cabinet and open cabinet.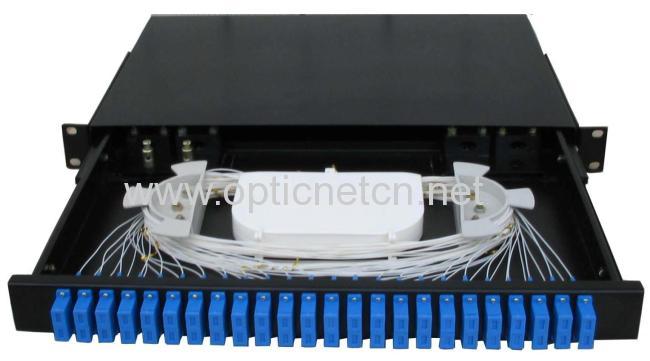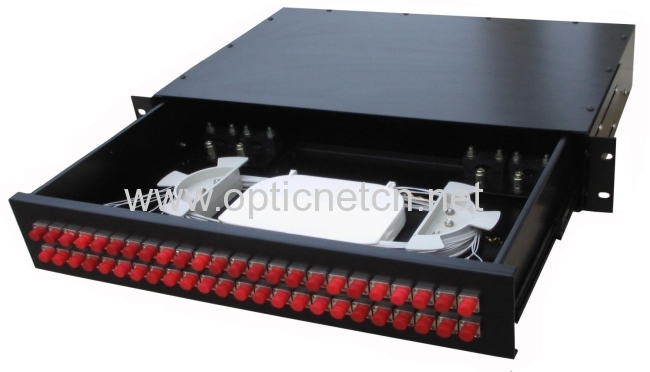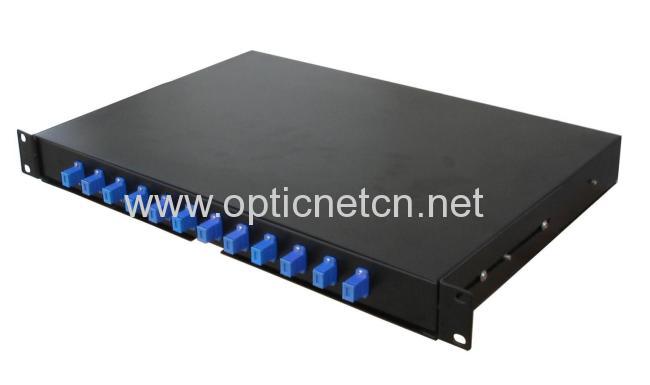 Characteristics
● 19' standard rack design with static-spray, nice looking;
● Suitable for FC, SC, ST , duplex LC adapter;
● Clear fiber route, pigtails could be winded and stored on the tray.
● Flexible installation, convenient for operation and maintenance.
● It is made from cold rolled steel plate with electrostatic spraying.
Ordering Guidance
Model No.

Dimension (mm)

Max Capacity (cores)

Remark

GPX-4830-SC12

430×300×1U

12

The case body is made from cold rolled steel sheet, and the surface use the

technology of electrostatic spraying,

available for the installation of FC,SC,ST,LC adaptors.

GPX-4830-FC12

12

GPX-4830-SC24

24

GPX-4830-FC24

24

GPX-4830-2SC24

48

GPX-4830-SC48

430×300×2U

48

GPX-4830-FC48
Packing Information
Model No.

Inner Carton

Dimension

(mm)

Inner Carton

Weight

(KG)

Outer Carton

Dimension

(mm)

Outer Carton

Weight

(KG)

Quantity per Carton

GPX-4830-SC12

465*330*75

5.5

485*400*350

28.5

5

GPX-4830-FC12

GPX-4830-SC24

GPX-4830-FC24

GPX-4830-2SC24

GPX-4830-FC48

475*335*130

6.2

500*350*550

26

4

GPX-4830-SC48