2 LED Carabiner Solar Plastic Flashlight

Solar Charge
With carabiner, easy for carry.
Item No: BT-2853
1. This solar torch with carabiner is an environmental protection, energy-saving and green power product.
2. With solar panel, this flashlight can be powered by solar energy.
3. Super bright LED lights have long service time.
4. Ideal as gift and promotion item.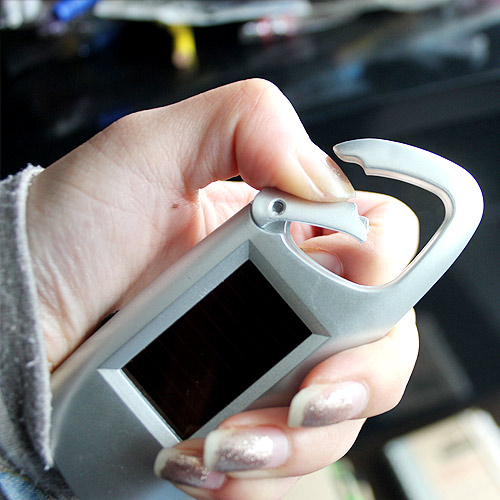 LED solar flashlight with carabiner

* 2 LEDs
* Material: ABS
* Color: black, red, blue, orange, purple, green
* Product size: 9.5*4.2*2CM
* Solar panel: Output voltage: 5V, Output Current: 30MA
* Solar panel power: 0.15w
* LED luminous intensity>12000LUX
* Illumination area: 5-8 meters
* Need 3 hours to charge it under 100,000LUX sunlight and it can work for 3-5 hours continuously.
LED solar flashlight with carabiner