Water spray fan

Item No: BT-3118
-This hand-held water spray fan is very novel and useful.
-Cool, convenient & easy to carry.
-You can fill the bottle with water and ice and then it sprays mist for your comfort.
-Powerful and safe flexible fan blades, easy enough for a child to use.
-Perfect for outdoor activities, sporting events and travelling.
-Perfect solution to beat the summer heat.

Specifications
1. We have this model
2.Factory price
3.A good gift for children.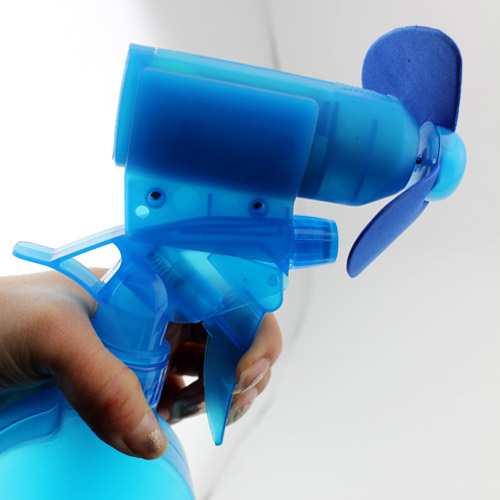 How to use
1. put the water inside the bottle,turn on the switch.
2. The fan begin to runing.
3. Press the holder by your hand.
4. The water spry come out, the small spray is very cool.
5. then you can enjoy it.
Usage
Perfect for indoor or outdoor activitice, like sporting evens or traveling.