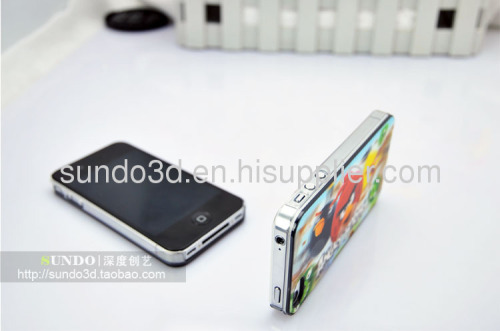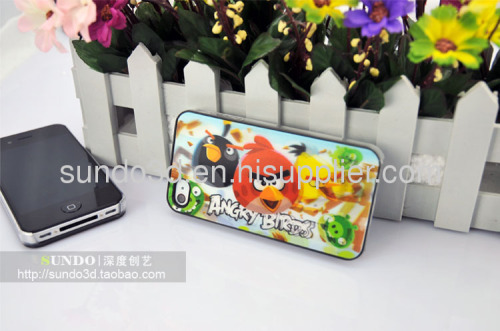 Lenticular
Lenticular image gives the effect of motion or action when moved side to side. Viewing a lenticular product is one of enthusiasm and enjoyment.
Lenticular graphics is made from small lens which are rows of convex lens embossed onto the plastic surface. Under the refraction of these small lenses, the images underneath can be made to move, animate, zoom or even appear 3 dimensional.
LENTICULAR APPLICATIONS:
| | |
| --- | --- |
| Lenticular Cards | Conversion cards, playing cards, postcards, window display, collection cards, notebook or magazine covers, posters, rulers, CD or Jewellery box covers, watch surface, puzzles, labels, hang tags, brochure or magazine inserts, business or name cards, book marks, rulers, calendars, and etc. |
| Lenticular Stickers | giveaway items, advertising or promotional gift and premiums, mailing seal and anti-counterfeit logos or label, toy's parts, memo pad, and etc. |
| Lenticular Badges | 3d labels, 3d stickers, materials for school bags, light box, coin purses, wallets, handbags, photo-frame, organizers, parts of window displayed items, diary, mobile phone case. Also, sewed or ultra-sonic welding to T-shirt, jacket, coverings of lighters, cap or shoe. |
| Other Lenticulars | Mousepads, keychains, coasters, placemats, magnets, badges with pin, book covers, pens, organizers, watch and clock surfaces, buttons, games cards, lucky drawing cards, notebook keychains and various kinds of novelties. |
Our company specializes in 3D lenticular printings and 3D image and supplies those products with 3D image such as gift cards,stickers,post cards,notebooks,bookmarks,business cards,tickets,packaging,tag,magazines,pad,decorative painting,light box,craft gift...etc.

P.S.Price of the products is for your reference only,please contact us for detailed information.