3/4" FDA series stainless steel manifold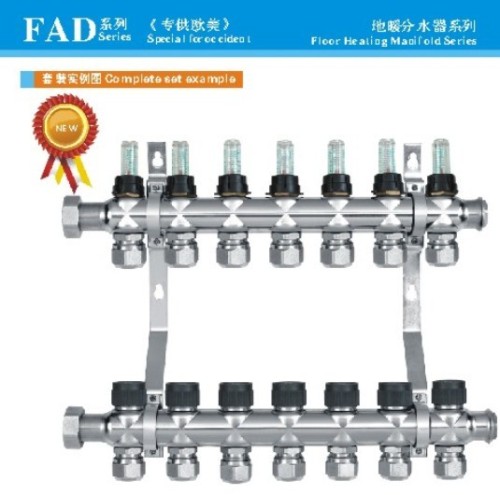 our stainless steel manifold mainly used in floor heating system , the above produt is our new developed FDA seires stainless steel manifold with temperature control valves. The size of the pipe is 35mm, the screw of the manifold body pipes is G13/4", the water outlet thread is 1/2", the specification is from 2 to 12 outlets.
Features:
1) Main manifold:1" 304 Stainless steel
2) Ball valve with thermometer:1"
3) Flow rate gauge:0-5L
4) Holder
5) Thermoelectric Motor
6) Air vent valve:1/2"
7) Tee fitting:1/2"*1/2"*1"
8) Drainage valve:1/2"

Advantage:
1),More than 20 years experiance of manidold market.
2),Different price range suit for different market
3),High quality and reasonable price.
4),many sizes and can be made as your requires