Product Name:Titanium tube heat exchanger
1) Materials:
A) Titanium tube (Gr1,Gr2,Gr7,Gr9,Gr12)
B) Tube plate is laminated with titanium and carbon steel
C) Other parts are made of carbon steel
2) Max. Generator unit: 600, 000MW
3) Design parameters: Under normal temperature and pressure
4) Applications: In thermal power plants, using the heat exchange between Seawater and the steam, discharged from the steam turbine to ensure the Vacuum of the turbine and improve the efficiency
5) Can be transported in bulk
6) Circular condenser can be integrally transported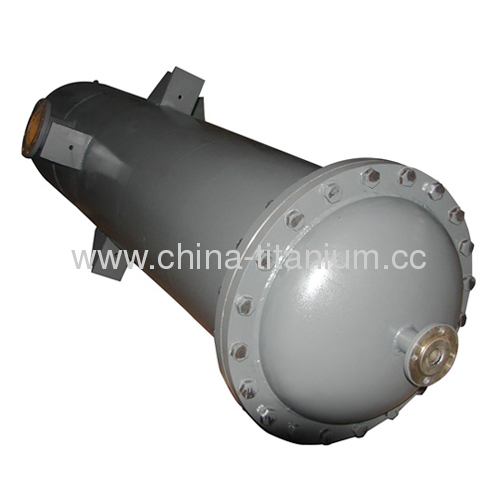 titanium heat exchanger
Our factory is capable of designing and manufacturing shell and tube heat exchanger of various sizes, with heat transfer area ranging from 1 to 1000 M2. For the material of pipe heat exchanger, Carbon steel, stainless steel, titanium and its composite materials are available for customer's choice. And we can produce products made to order according to our client's requirements.