Titanium anode mesh, titanium anode basket
Specifications
1. Grade: GR1, GR2, GR3
2. Specification:
Thickness: 0.8-1.5mmmm
Width: 100*300mm, length: 120*300mm
Material: Ti-Gr1/GR2/GR3plate
1. Name: titanium mesh
2. Material: Ti-Gr1/GR2/GR5
3. Standard: ASTM B265, F136, F67, AMS 4928, or ASTM/AMS/MIL/ISO and some other world-wide recognized standard
4. Specification:
Thick: 0.8-2.0mm
Width: 100*300mm
Length: 120*300mm
5. Technicians: made of titanium plate by punching & pulling
It is divided into diamond, square, round, triangle, etc.
We can also produce the mesh according the customers' specific requirements.
6. Usage: medicine, filter elements, sewage treatment, plating.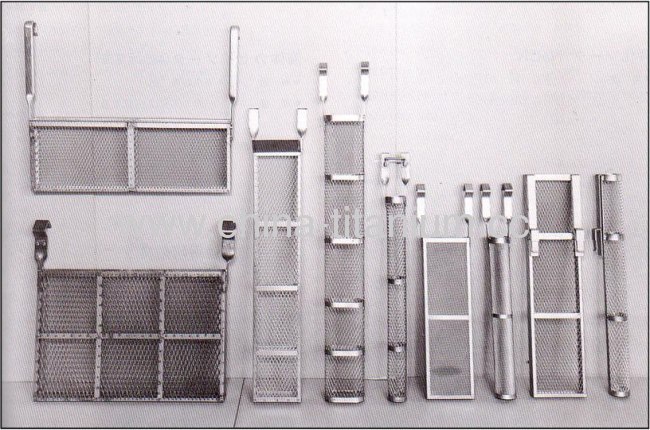 7. Service
a. Customers can know their order status from our web
b. We have the Delay Shipment Recovering Fund, which allows us transport, the products on time
c. We promise we'll replace the materials for the same at our cost
d. Test: Provide Bao Ti Center Physical and Chemical Test Report or Northwest Institute for Non Ferrous Metal Research Test Report.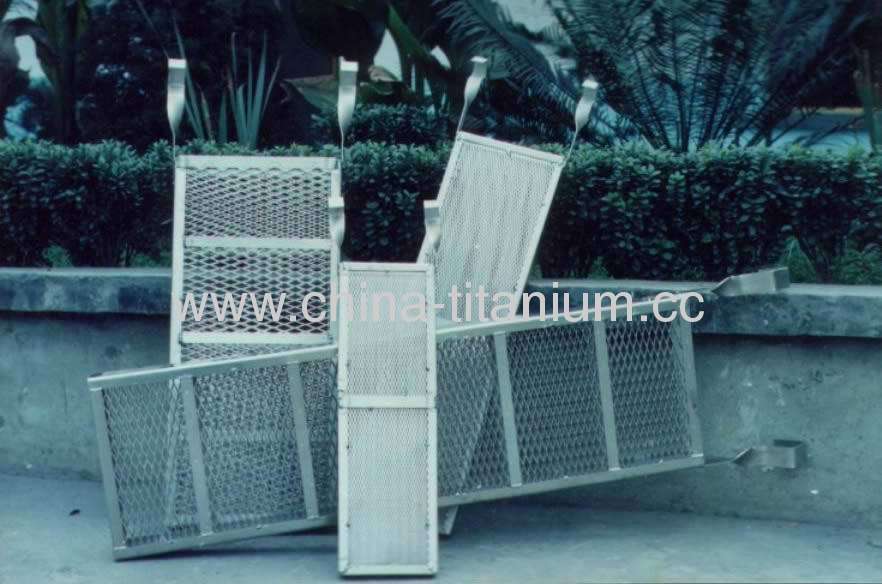 Element

Composition,%

Grade1

Grade2

Grade3

Grade4

Grade5

Grade6

Grade7

Grade9

Grade11

Grade12

N max

0.03

0.03

0.05

0.05

0.05

0.03

0.03

0.03

0.03

0.03

C max

0.08

0.08

0.08

0.08

0.08

0.08

0.08

0.08

0.08

0.08

H max

0.05

0.015

0.015

0.015

0.015

0.015

0.015

0.015

0.015

0.015

Fe max

0.2

0.3

0.3

0.5

0.4

0.3

0.5

0.25

0.2

0.3

O max

0.18

0.25

0.35

0.4

0.2

0.2

0.25

0.15

0.18

0.25

Al

5.5-6.75

4.0-4.6

2.5-3.5

V

3.5-4.5

2.0-3.0