LED Pen with laser pointer

3 in 1 multi function pen light
Ball pen
Money detector
Keychain light with key ring
1) 3 function - white LED for illumination, UV LED for money detector and red laser pointer
2) Two switch control system - one for LED, another for laser.
3) It comes with keychain
4) Product size and weight: 65 x 13 mm
5) Product weight, 18g
6) Logo imprint on the barrel available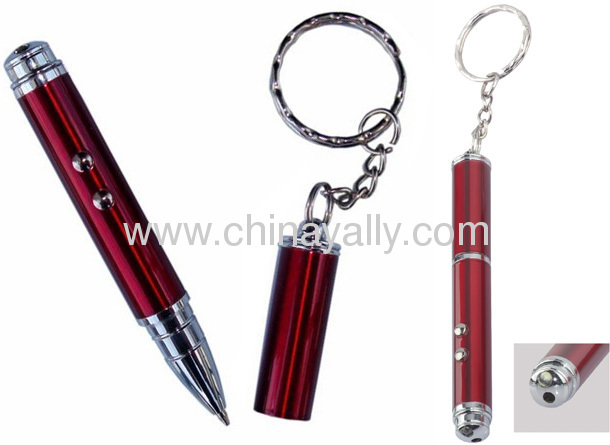 White LED and laser light pen
Laser flashlight, laser torch, laser light, laser LED flashlight, laser LED torch, laser LED light, LED flashlight with laser pointer, laser pointer, LED torch with laser pointer, LED flashlight with red laser, LED torch with red laser, LED laser light.
Three in One LED keychain light, UV, LED, Laser for promotion.