Forged Brass Angle Ball Valve With Nickle Plated
***Brief introduction of ball valves
Ball valves, the GB/T21465-2008 Valve Term describes it as followed: kinds of valves whose starting and stopping parts are drove by valve rod and do orbiting roll with the axes of valve rod.The ball valves is used to cut off or connect the medium in pipeline, it also can be used to control and adjust of flow. The V type ball core of sealed V type ball valves has strong shear force with the metal valve seat of surfacing cemented carbide; it is especially suit for the medium containing fiber and small solid particles. The multi-way ball valves not only can adjust the confluence, split-flow of medium and control the changing-over of flow direction; it also can close one of the pipelines and connect the other two pipelines.

Ball valves came out in the 1950s. With the rapid development of technology and the continuously improved of productive technology and product structure, ball valves has developed to a main valves in 40 years. In western countries, the use of ball valves is rising year by year. In our country, ball valves is extensively used in many areas, such as the petroleum refining, long-distance pipeline, chemical industry, paper making, pharmacy, water conservancy, electric power, municipal administration, steel and so on. All in all, ball valves occupy a very important position in national economy.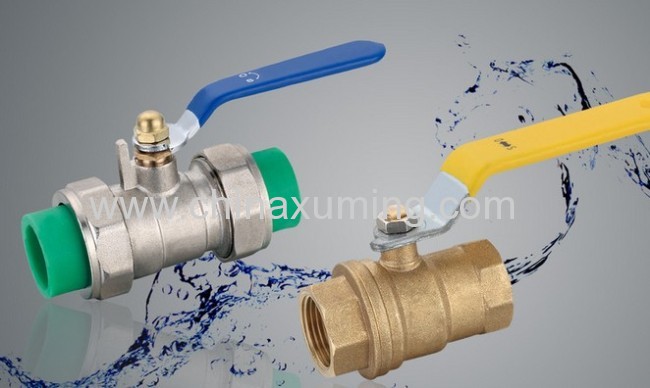 ***Advantages of ball valves
ball valves' sealing side is extensively used in various products, because the material can achieve completely seal.
4.The operation is simple. You just spin 90 degrees that can achieve open to off.
5.The maintenance of ball valves is very simple. The structure is simple, besides the seal ring is mobile usually. So it is very convenient to dismantle and replace.
6.At the state of fully opening or off, the seal side of sphere and valve are separated with medium, so they will not be corroded by medium.
7.The scope of application is extensive. The drift diameter range from several millimeters to several meters.
8.Because ball valves have wipe property, so it can use in the medium containing suspended solid particles.
Owing to these advantages, ball valves' application is more and more extensive.
***Technical Standard:
Nominal Pressure: 1.6MPa

Working Medium: Water,Non-corrosive liquid,Non-corrosive air

Maximum Working Pressure: 0.6MPa
Working Temperature:-20ºC≤t≤120ºC
Pipe thread to ISO 228
Size
3/4x3/4"
L

68
H
40
D
46
B
14