Silk Surgical Tape, With Plastic Shell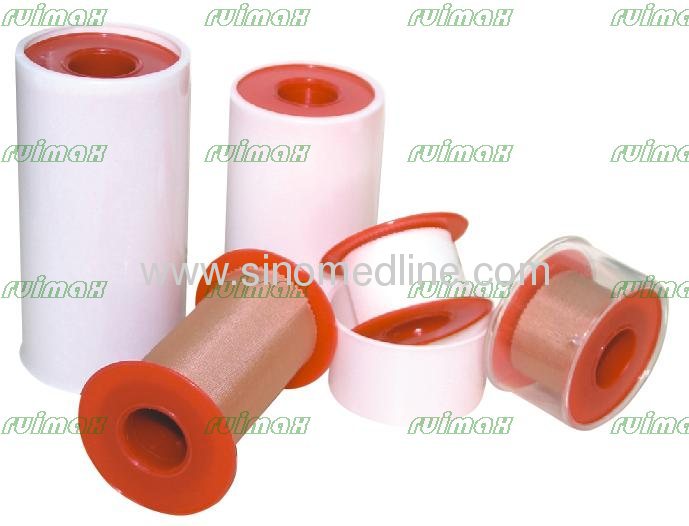 Width: 1.25cm, 2.5cm, 5cm, 7.5cm, 10cm etc
Length: 5y, 10y etc
Color: white, skin
Material: woven silk, coated with hot-melt adhesive.
Features: hypoallergenic adhesive mass avoid any skin irritation
Zig-zag edges, torn easily by hand
Comfortable even for very sensitive skin
Advantage:
1.Comfortable on sticking and no hurt to the skin.
2.The silk is ventilatory,do not stop skin breath & sweating function.
3.Low irritability by using state of art technology to manufacture tapes. And harmless to human skin of body.
4.Powerful adhesion for wrapping and fixing of medical treatment. Suitable to any healing conditions and body position. Do not require cleaning the residual glue after tape removed.
5.The silk tape is reliable and used to protect the body joint and ligament,ect.
Scope of application:
1.Wrap and fix the dressing film.
2.Fix the gauze pad for over the wound.
3.Fix the infusion needle and perfusion tube.
4.protect body joint and ligament.
Packing: simple packing, individually packed in plastic cover
OEM service offered.