19" 1U CAT5E RJ45 STP 16-port patch panel

Descripitons

1) 16- ports patch panel, Cat.5E and CAT6 STP type. The structure of each port of this patch panel is same and unalded. That structure makes sure that the performance of each port is consisitent.
2) The cable manager is combined in this patch panel. All kinds of cables with different dimensions can be fixed on the patch panel.
3) According to ISO/IEC 11801:2002 CLASS E and ANSI/TIA/EIA/568B.2-1 Cat.6 standard. T568A punching sequence and T568B punching sequence are both compatible. Fitting for horizontal distribution in the equipments room and equipments connecting.
4) Connecting: FCC port for Cat.6 UTP patch cord and IDC for horizontal distribution calbes.
5) Compatibility: Compatible for UTP Cat.6 or Cat.5e,Cat.5 general cable distribution systems.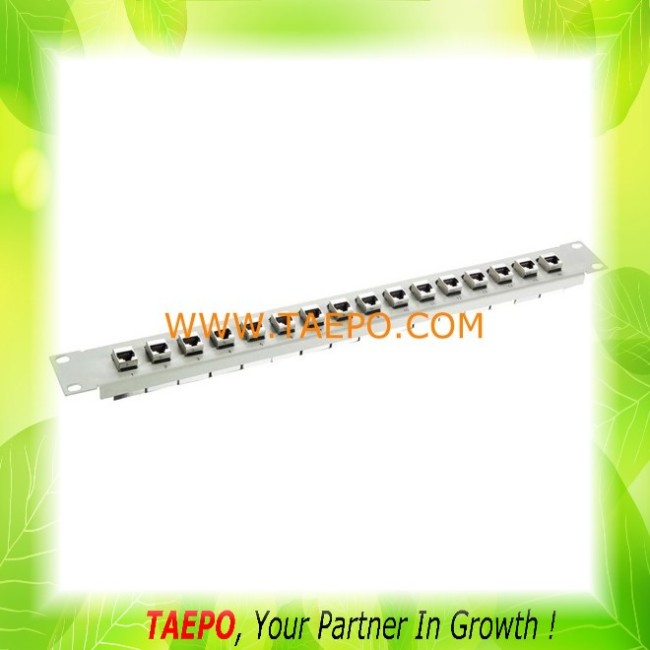 19" 1U CAT5E RJ45 STP 16-port patch panel

Order Data

| | | |
| --- | --- | --- |
| ITEM NO | UNIT | DESCRIPTIONS |
| TP-5312-16 | pcs | 16-port patch panel, blank panel |
| TP-5312-16C5ES | pcs | 16-port patch panel, CAT5E, RJ45, STP, 19", 1U |
| TP-5312-32C5ES | pcs | 32-port patch panel, CAT5E, RJ45, STP, 19", 2U |
| TP-5312-16C6S | pcs | 16-port patch panel, CAT6, RJ45, STP, 19", 1U |
| TP-5312-32C6S | pcs | 32-port patch panel, CAT6, RJ45, STP, 19", 2U |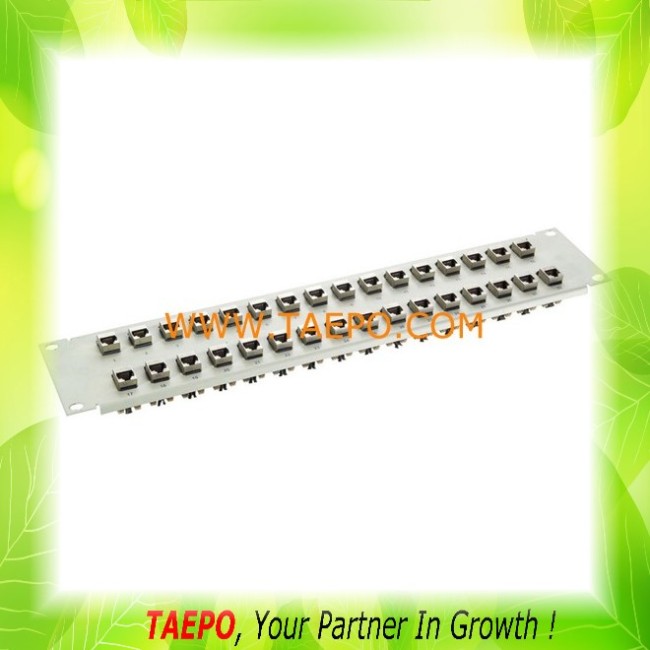 Related product for
19" 1U CAT5E RJ45 STP 16-port patch panel