beautiful dynamo flashlight

Specifications:
1.LED flashlight:
2. Material: ABS
3.Dynamo power supply
4.With 1 or 3 LED
5. certification:CE&RoHS
6.high bright led lights
Detail as follows:
3 LED Dynamo flashlight MOQ 3000PCS
1.No need any power,no environmental pollution.Low noise.
2.Small and exquisite shape,can be taken conveniently.
3.The hand arm can be fully retracted and stretched,and can generate great power charging current which is >=300ma only by being slightly swung.
4.One minutes wind-up 20 minutes power.
Great for camping,mountaineering.
5.It's switch systerm is based on advanced magnetic induction technologies. So it is long in service life and reliable in performance.
6.However,the traditional battery supplied torch may cause you a big trouble because the batteries will become ineffective and produce pollution if the torch is left idle for a long time.The chargeable torch also has the problem of power leakage,or it will help you remember to charge on at the time you need.This innovative torch is the brekthrough in solution to waste and inconvenience.
Beautiful dynamo flashlight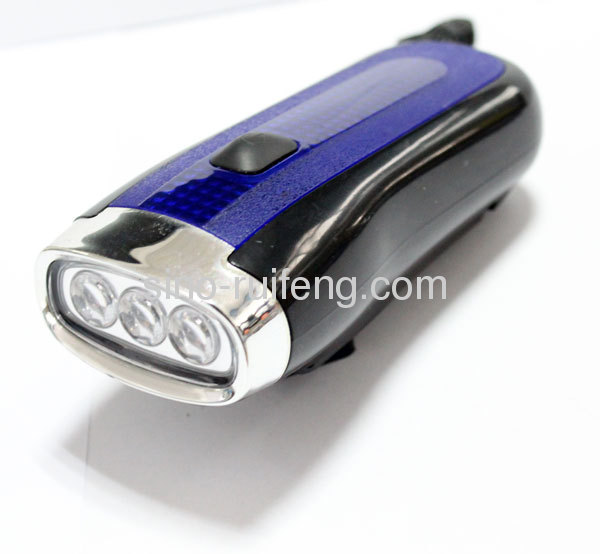 crank dynamo flashlight
crank led dynamo flashlight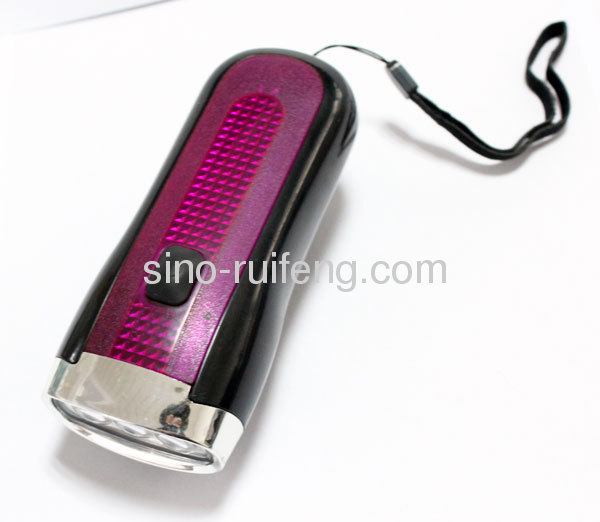 crank dynamo flashlight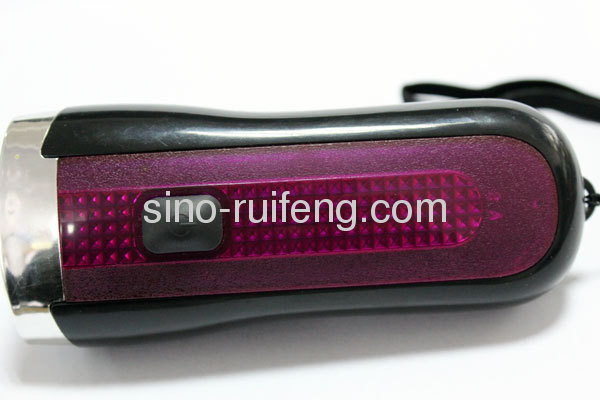 :