Vacuum bullet flask:
Key Features:
a.Designed for the future;
b.High Quality Steel;
c.Vacuum insulated bullet flask;
d.Unbreakable lid under right usage;
e.One touch button lid;
f. Easy to sip and pour;
g. Long time heat Retention
Cleaning Instruction:
a. Wash the pot inside out with a mild detergent;
b.Use a brush for cleaning the inside;
c.Do not use strong detergent,bleach or cleansers containing chlorine to clean the flask;
d.When not in use,keep your pot lid open to avoid odour.
NOTE:
Do not use pot for carbonated drinks.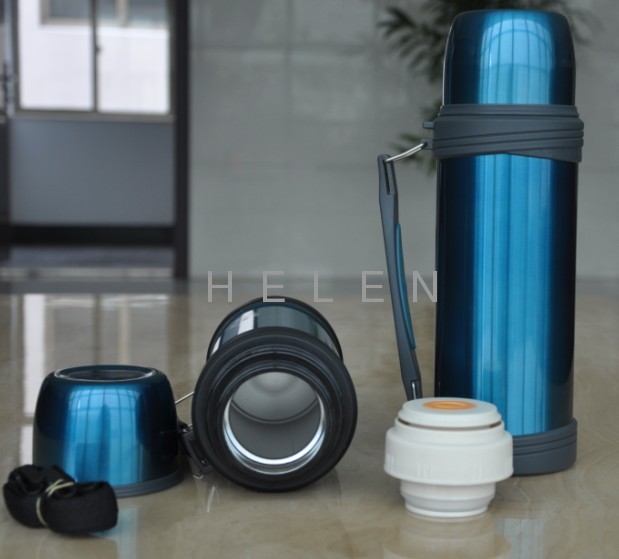 We are
China Vacuum Travel Bottles manufacturer
offer best Vacuum Travel Bottles OEM, ODM,service.